Between winds and weather, budgets and boat availability, finding the perfect time to sail in your desired location can feel a bit overwhelming. But there are a few windows which offer the holy grail of sailing experiences: lower cost, idyllic weather, and fewer crowds. Here, we break down three popular yacht charter locations and when best to visit them.

Yes it's the safe bet and yes it is probably too big to generalise into one category, but the great thing about sailing in the Mediterranean is that it's just so perfect. From the alluring landscape of the Dalmatian Coast to the luxurious South of France to the unforgettable Cyclades Islands... even choosing where in the Mediterranean to sail can be a headache. But here is a quick guide:
West Mediterranean - Think Spain, the wonderful Balearic Islands... a truly exquisite corner of the world. With hot summers, you may choose a sailing holiday in shoulder months to avoid crowds and sizzling heat. If you choose the Balearic Islands, you're hitting close to subtropical climates, so there is an even larger window for a yacht charter.
We recommend: April to get some reliable winds without the need for Factor 50 Suncream being applied every hour.
France and Italy - Ah, the luxurious French Riviera and the positively delightful Italian coastline... not so nice is the price in the high season. Compared to other Mediterranean destinations, these locations are more likely to do damage to your bank account in July and August.
We recommed: May and June, not only to evade the stronger winds of earlier in spring, but also to avoid the influx of families going on their summer holidays. 
Greece - Is there anywhere more enchanting? Release your inner Mamma Mia persona with a yacht charter here in the autumn months. Why? Because the weather is still perfect, the prices for a charter are so much more competitive, and you can avoid those nasty Meltemi winds if you are sailing in the Aegean Sea.
We recommend: End of September, or maybe early October if you are lucky. Oh, and warmer sea temperatures for a swim.
Croatia - Island hopping sound fun? What sounds even better is a way quieter marina, lower prices, and the same summer sun shining throughout autumn. Like Greece, the later months of the sailing season are probably the most attractive.
We recommend: September, but not the first week as you may still be getting the summer season.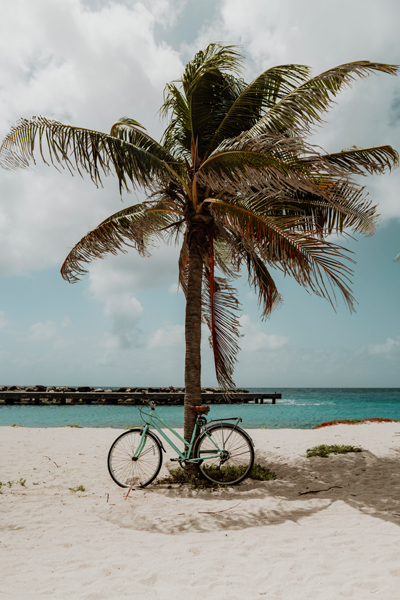 2. The Caribbean
Oh the tropical lifestyle, the winter getaway, the blissful turquoise waters calmly crashing on the pristine sandy beaches. A postcard-worthy sailing location which occupies the dreams of every sailor and is often the first place people choose to charter a yacht. The Caribbean is the ultimate relaxation station, the unwind utopia, the blissful winter break.
Sailing season tends to begin in December, with many people opting to spend the holidays here with a barbecue and cocktail rather than in the pits of some cold, harsh winterage. So when should you descend to paradise? Hurricane season encompasses May to October (although August and September see perhaps the most severe conditions). Starting to sail in December is a good bet, but you may be forced to listen to Mariah Carey's All I Want for Christmas on repeat as you sail (although, you could be listening to a lot worse).
We Recommend: Febraury/March - You are in the middle of the best conditions for sailing in the Caribbean, without the same crowds of Christmas or the smell of people attempting to cook turkey on their yacht. 

A whimsical and enchanting destination with dramatic cliffs, luscious vegetation, scrumptious food, and incredibly diverse cultures. Southeast Asia offers so much and is breathtaking no matter where you sail. There always seems to be something grand and majestic about this region's coastline, as if the history attached to it has enrichened the landscape. Yet the people are down to earth, friendly, and welcoming. Such an expansive space obviously sees various weather conditions in each region, but the main goal is to sail at a time when the humidity is not too overpowering.
Generally speaking, a winter charter between November and February is a safe bet, as right after these months the temperature sores, and before these months is the wet season. That being said, it can vary from country to country, with Malaysia being an outlier due to the wet season occuring from November to March.
We recommend: Checking specifically where in Southeast Asia you wish to charter a yacht, and even exactly where in that country as the weather could be different depending on your sailing destination. But generally speaking, this is a winter escape destination.
In essence, if you are looking to sail at any moment throughout the year, you will find a location suited to you. Being aware of the weather and climate is probably the most important aspect, followed by price. When you choose to charter can make all the difference, so do your research, save some money, and soon you will be sunbathing on your deck with a mojito in hand (maybe listening to Mariah Carey - that's up to you).