To finish the summer season, we left for Croatia the last week of September; and we weren't the only ones. We joined a Flottila, a new experience and adventure proposed by our partners Sunsail, with 12 boats in total ready to discover the beauty of the Dalmatian coast. Read on to discover what we get up to each day!
Day 1. Agana Marina
We arrive at the airport of Kastela at 2.30pm and we have an appointment at 5pm at Marina Agana with the rest of the crew members for the first briefing, but we decide to take a slight detour and head toward ACI Marina in Split. We quickly grab a taxi and 30 minutes later we arrive in Split. The journey costs around 50 euros or 350 HRK in the local currency, and in Croatia you can easily withdraw cash from an ATM or change currency in exchange kiosks.
We visit the ACI Marina in Split and most of our yacht charter partners. The marina is big and practical , there is a large car park and a small hotel with a bar; the marina of Split is super for anyone looking to rent a boat.
After the visit we head towards the Split Marina, and within 15 minutes we reach our destination, soaking it all in with our first cold Croatian beer. We quickly grab a taxi and head toward Marina Agana; the journey takes roughly 40 minutes and costs 370 HRK.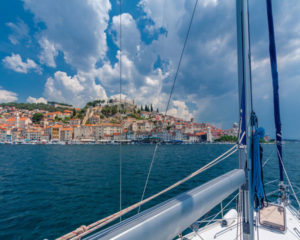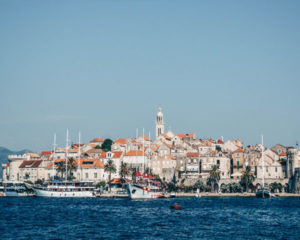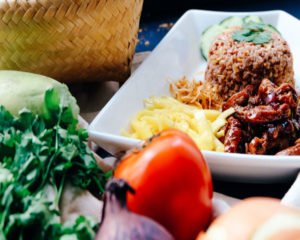 We arrive at the marina and are greeted by Stefanie, the Manager of Sunsail, our companion during this adventure. We are taken on a tour of the marina, which is private and only welcomes Sunsails and The Moorings fleets. Clients are very well looked after at this base. The marina is quiet, tucked inbetween land and sea.
After the check in at reception, we arrive at The Moorings lounge, where with the rest of the crew, we were given our first briefing on the flottila, made up of 11 boats with a multitude of nationalities. All of this accompanied by a glass of champagne. This is the type of treatment you can expect at Marina Agana. We finish the champagne and head to Trogir, which is 20 minutes by taxi, a unique city full of life, where we round off the evening with a full course fish dinner.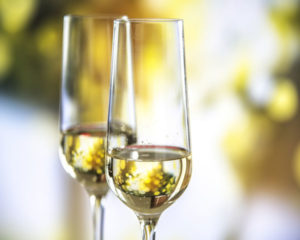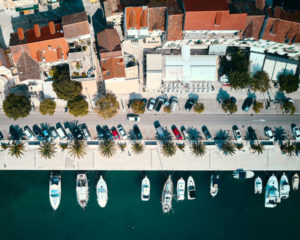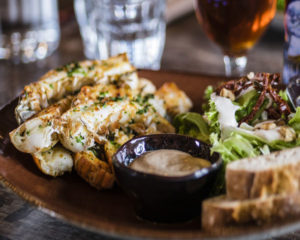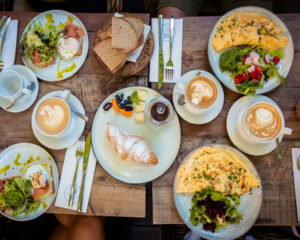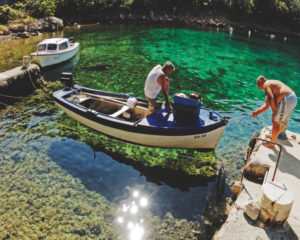 Day 2. Milna, Brac
We hop on a catamaran: a Leopard 45. This boat has 4 cabins and 4 bathrooms so is ideal for 8 people (the skipper who has his own cabin). The catamaran is spacious, and the bow is ideal for those who want to daydream and soak up some sun. The weather during the week was about 24 degrees. At 9.30am we have our first briefing and breakfast with the rest of the group, while the skipper, host and technician explain which cities are interesting, which restaurants are good to try, and which bays or anchorages are worth visiting. Our objective is to reach Milna, Brac Island by 5pm. We head out around 11am with sun on our faces and wind at 22 knots. The trip is breathtakingly beautiful. We have lunch on the boat and by 5pm we arrive at Milna where we have another briefing with the rest of the boats. We have dinner at the port and spend the evening in Milna.
Day 3. Jelsa, Hvar
We have our meeting at 9.30am, a quick breakfast and immediately set sail for Jelsa, Hvar. On our way, of course we find the time for a quick swim. We arrive at Jelsa by 4pm, a small town immersed in nature and filled with busy fishermen. We relax in the marina and take advantage of their services to have a nice refreshing shower. We were very impressed and happy with the marina's services. We then head out to discover the town, stopping in a local restaurant for dinner.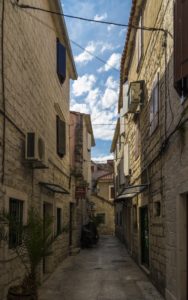 Day 4. Free Sailing Day
There is no morning briefing on the fourth day… it is a "Free Sailing Day"! We decide to visit Stari Grad, also known as the Old Town. Our skipper, Thomas, explains the history of the town and we discover that is the oldest town in Europe. We arrive at this town by 11am and we get lost amongst the small alleys. We decide to quickly stop in a small supermarket to buy some food for dinner and then we head back to the marina. We spend the evening relaxing on the catamaran and decide to invite over an English couple who are also travelling with us. They tell us about how much they enjoy sailing in a Flottila, and rave about the organisation, reassuring us that we have nothing to worry about because everything is taken care of right down to the last detail. We spend the night in the marina.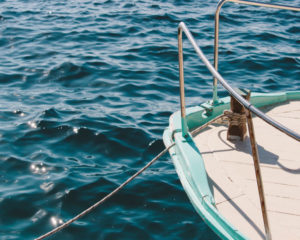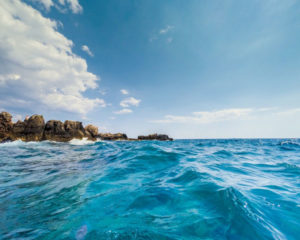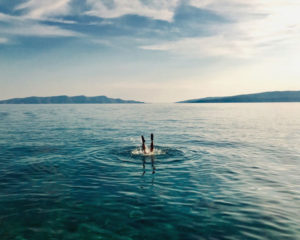 Day 5. Bobovisce, Brac
After a leisurely lie-in, we leave Stari Grad and stop near Milna, taking advantage of the 26 degree sun to go for a quick dip and use the stand up paddles. We relax under the sun and have our lunch on board. At 5pm we meet up with the rest of the flottila in Bobovisce. After an aperitif, we take the dinghy and head to Bobovisce and have dinner with the entire crew. During the evening we talk with everyone and we realise that this kind of experience is one that can be appreciated not only by experienced sailors but also by sailors who are new to the world of boats.
Day 6. Maslinica, Solta
We have our morning briefing at 9.30am, and as usual the crew suggest different routes we can take and mentions some of the bays that are worth stopping by. The meeting point for the whole flottila is at Maslinica, Island of Stolta, at 6.30pm. With our crew we head towards the Blue Lagoon and arrive at midday. The lagoon is absolutely spectacular: crystal clear water, small islands and calm sea, and once again we take advantage of these perfect conditions to go for a swim and use the paddles. We finish our refreshing dip and head back towards Solta. At 6.30pm we have our meeting in Solta Marina with the rest of of the crew, for the "Cocktails Competition". Each boat presents their own cocktail while telling a story. For dinner, we tried a local Croatian dish, La Peka, a mix of potatoes and octopus that left our taste buds tingling.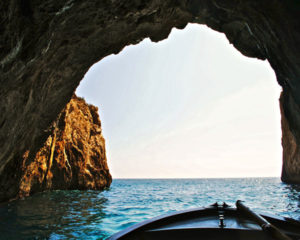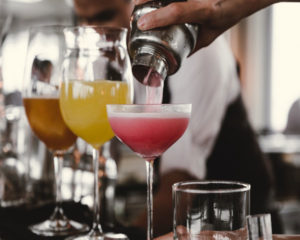 Day 7. Agana Marina
On our last day, we have our final briefing and are updated on weather and itineraries. We leave at 11am and have a relaxing trip back. By 4pm we reach Agana Marina and meet Antonio, the manager of Agana Marina, who does nothing but rave about the flottila and how much attention each client gets.
We have our last meeting with the  rest of the flottila and the crew shows us a video that recaps on our week in the Dalmatian Coast. We had a great time and we promised that we would meet again soon on another flottila.