DURING THE SOUTHAMPTON BOAT SHOW, GLOBESAILOR INVITES YOU TO ENTER OUR PRIZE DRAW TO WIN A DREAM CRUISE FOR 2 ABOARD A BEAUTIFUL IPANEMA 58 SAILING CATAMARAN!
Win a free cruise in the Caribbean with GlobeSailor! Embark on an 8-day cruise and discover the Grenadines under the Caribbean sun. Starting from Le Marin in Martinique, set sail to St. Lucia, St. Vincent, Bequia, Mayreau and Tobago Cays... From 13 – 20th of June 2020, live a dream with your eyes wide open in this extraordinary sailing destination.
Nestled in the middle of the Caribbean, to the south of Martinique and Saint Lucia, the Grenadines are part of the thousands of smaller islands which make up the Antilles archipelago. Step on board your catamaran for a luxury all-inclusive cruise and relax as you explore these incredible and unique islands.
Get ready for a week of beautiful moorings, hikes with surreal landscapes, and laid-back days in magical settings! Enter our competition until 22nd September 2019! The lucky winner will be announced on our Facebook page as well as informed by email on 21 of November 2019.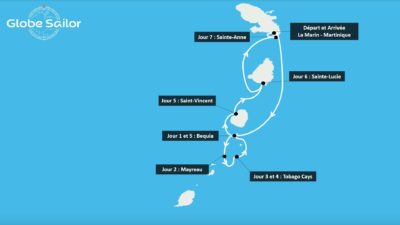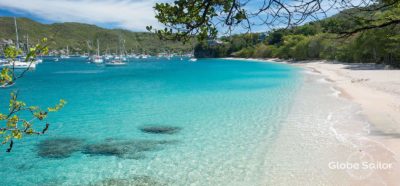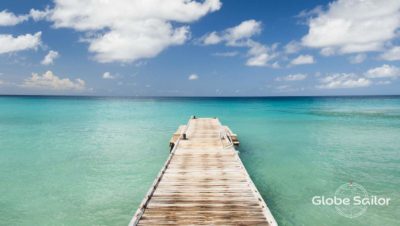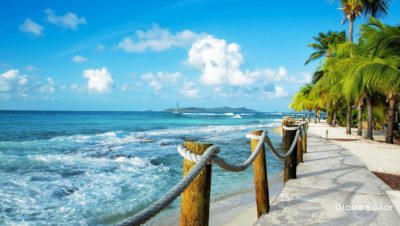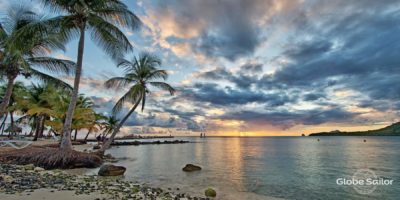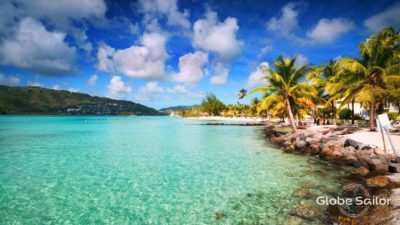 Day 1 - Martinique - Le Marin (Departure)
Step onboard your lagoon at 18h. After enjoying dinner you will set sail and spend your first night in the beautiful seas of the Caribbean and you can admire the stunning rocky outcrops of Saint Lucia.
Day 2 - Béquia - Mustique
Today you will visit the island of Béquia. After a relaxing morning you will head in the direction of the exclusive island of Mustique, paradise hideaway for the rich and famous. You will spend the night moored in front of this beautiful island.
Day 3 - Mustique - Tobago Cays
Next your catamaran will navigate towards the Tobago Cays, where you will also find the incredible Coral Reef of the Antilles. If you would like to, it is possible to enjoy a traditional BBQ on the beach prepared by local fisherman (at a cost of 30 euros extra per person). You will moor here for the night.
Day 4 - Tobago Cays - Mayreau
After a relaxed morning you will sail in the direction of the island of Mayreau. Stroll around the village of Old Wall, a very traditional and typical Caribbean small town. Make sure to stop and enjoy a drink in the Robert bar, a lively and colourful bar where you can try the very best Caribbean cocktails!
Day 5 - Mayreau - Béquia
Your cruise continues and you will head back to Béquia where you will spend the day. Enjoy exploring this beautiful island and visit the fishing village of Hamilton. Wander the streets and discover the sights and smells of the local market where you will find fresh mangos and an array of colourful spices, amongst many others things!
Day 6 - Béquia - Saint Lucia : La Soufrière / Marigot Bay
Overnight your skipper will sail in the direction of Saint-Lucia. You will then make a stop-over at La Soufrière, before going on to Marigot Bay. Cross over the little wooden bridge to reach the oldest bar in the bay, JJ's Paradise, where you can experience the very best of the Caribbean spirit and culture.
Day 7 - Marigot Bay - Martinique : plage des Salines – Sainte Anne
After breakfast, our next stop is towards the north of Martinique. As you cross by Saint Lucia, you might be lucky enough to see the dolphins swimming around your boat, or even some whales if you are really in luck! Your skipper will moor in front of the Salines beach where you will spend the night.
Day 8 - Sainte-Anne - Le Marin
Disembark at 9h at Le Marin Marina.
Welcome onboard your Ipanema 58, with its exceptional living spaces and layout. Its outside showers are perfect for freshening up after a quick swim in the ocean, and its deck is perfect for enjoying a relaxing afternoon spent reading or sunbathing. On your Ipanema 58 catamaran you will enjoy a double cabin offering all the comfort and luxury of a bedroom. Each cabin has a private bathroom with a sink, large mirror, cabinet, toilet, shower and hot and cold water.