It's pride month! So, what better time to show you the amazing gay cruise through Europe's most sought-after yacht charter destination – the beautiful Croatia.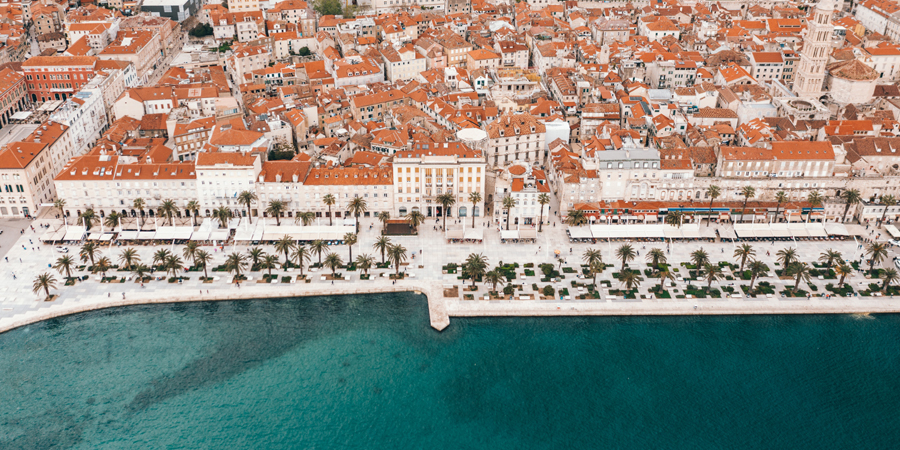 Croatia is the epitome of paradise: amazing architecture, a rich history complimented by a unique and vibrant culture, and of course the idyllic scenery. The friendly and welcoming atmosphere is palpable as soon as you dock in any of Croatia's marinas. A stroll through the streets of Split or Dubrovnik feels strangely familiar even if you have never been to Croatia. With a UNESCO World Heritage Site, island hopping in the Adriatic Sea, and ample choice of lively bars and restaurants, a sailing holiday in Croatia is simply unmatched.
About the boat...
Welcome aboard... FUTURA. This yacht certainly is a lavish, modern build which measures 47 metres in length. Intricately decorated with wooden interiors, and exquisitley finished decking where you can top up your tan as you admire the view, this yacht is the bees knees of sailing. Enjoy the snorkeling equipment, swimming platform, and whirlpool bath, and make some new friends in the bar over a few drinks. A beautiful yacht in a beautiful destination... what more could you want?
Why choose a gay sailing holiday?
Many who belong to the LGBTQ+ community may choose a yacht charter with people of their own community to make new friends, feel at ease in a comfortable environment, or simply because they're just so much fun. Share drinks, jokes, and memories with like-minded people while you explore the most breath taking parts of Croatia. The friends you make on this cruise are friends for life.
So... where are we going?
Begin your sailing adventure in the iconic and captivating city of Split, home to some of Croatia's most extraordinary views. The architecture here tells a story of a culture and civilisation that enriches your knowledge of the city. After a night of socialising, sail to Hvar the next day, where the most luxurious of sailing vessels will be on full display. However the most magical aspect of this island is the luscious landscape which is sure to impress.
The following day sees a visit to Pelješac peninsula, the perfect swimming destination, with a truly authentic Croatian atmosphere and cuisine. This is followed by a sail to Mljet, brimming with natural beauty, and then the renowned city of Dubrovnik (fans of Game of Thrones need no introduction to this destination). With an abundance of things to do here, you will be stunned by the layout of the Old Town and the vibrant red roofs which top the centuries-old buildings.
If you have partied hard in Dubrovnik the night before, then you will enjoy the more relaxed ambiance of Korčula, although there is still ample attractions and restaurants to avail of here. Continue the sailing holiday to Bol, and then Milna or Pučišća. Bol is home to perhaps Croatia's most unforgettable stretches of coastline. You will return to Split the final morning where you will then be taken to the airport after a fabulous week in Croatia.