Sailing is a real passion for people all around the globe. To enjoy those perfect moments on the water and to get the most out of your charter, you need to be well prepared and have all the tools ready to find your way around whilst at sea.
At GlobeSailor, we strive to provide our clients with the best possible service to give them unforgettable charters. To ensure this, we created a partnership with Savvy Navvy, an innovative and game-changing app to boost your navigation.
When you book a charter with us, you get a free 12-month subscription to the Savvy Navvy app!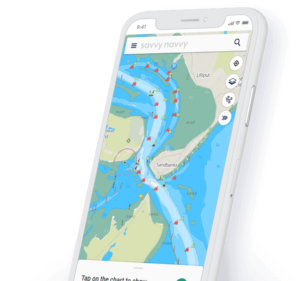 Savvy Navy is Google Maps for boats. This mobile application gives you all the essential information for your bareboat charter escapades. It'll be your greatest ally out on the water as it gives you real-time updates on charts, weather, and tides. It even provides you ETAs based on weather and tidal data, chart details and boat settings! Savvy Navvy is the only navigation app you'll need while sailing. So what kind of features does it have?
Boat GPS Positioning Mode
Use it to instantly see your location, the marine chart, as well as your course and speed over the ground. Intelligent GPS active tracking instantly shows your live position, as well as the distance between your boat and key features and landmarks around you.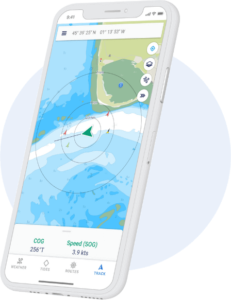 Marine Weather Forecasts & Wind Map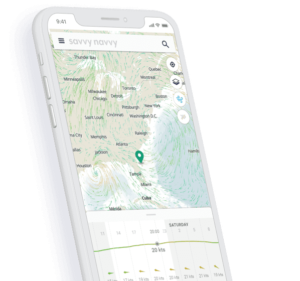 You can pin a location anywhere on your Savvy Navvy map to see the weather conditions, forecasted temperatures and expected wind strength. The weather graph allows you to track weather changes throughout the day, and the detailed wind direction map gives you information for every location on earth.
These tables provide local and current data from over 8,000 tide stations around the world. They also make it easy to observe high and low tides. An absolute must for any sailor!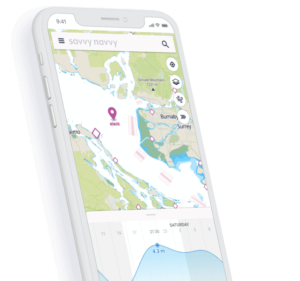 Fuel Consumption Monitoring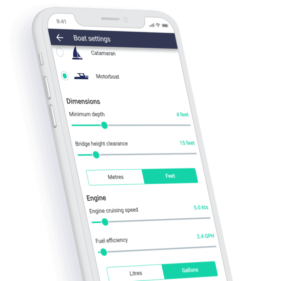 The application also allows you to estimate your fuel consumption according to the speed of your boat and estimated fuel efficiency. Adjust the parameters and relax while you're out on the water!
Define your start and end location and the Savvy Navvy algorithm does the rest. You'll get the optimum route with a quick and easy estimation of distance, the best departure time, fuel requirements and your ETA. A bonus: you can easily share your route with your friends!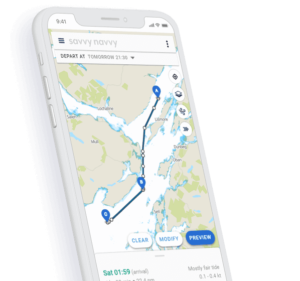 Savvy Navvy will transform your holidays out on the water, and lets you turn the stress of planning into a hassle-free experience. Don't miss out on the special offer available now when you book with The Globesailor.
Please contact one of our GlobeSailor advisors to take advantage of this offer!