Pavel, our expert on the Russian market, had fun finding 5 "spooky" destinations.
If you've not had enough mystery or scares this Halloween and want to discover some eerie destinations on board your boat, keep reading…
PIRATE PORT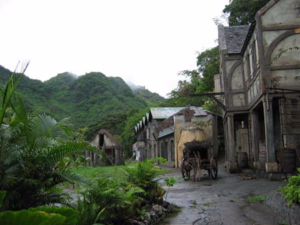 Where can I find it? Wallilabou Bay, Saint Vincent and the Grenadines, Caribbean. Free access.
On board your ship, set sail for Wallilabou Bay and immerse yourself in the world of pirates. The home of Jack Sparrow, this cove once hosted the film crew Pirates of the Caribbean and the remains of the scenery are open to the public. To your muskets!
GHOST BOAT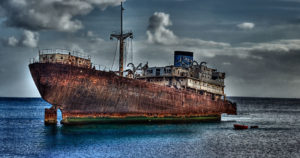 Where can I find it? The Telamon beached near the port of Arrecife, Lanzarote in the Canary Islands.
I'm not superstitious but it's obvious, the sea offers a great playground for ghost hunters! The ports are full of legends and seabed remains, with shipwrecks scattered along the coastline. The Ghost Boat is renowned for being haunted, so go and explore for yourself and see what you find…
FLOATING FOREST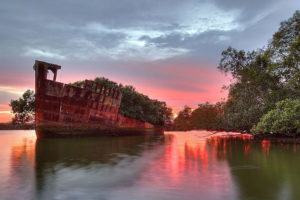 Where can I find it? Homebush Bay, near Sydney Australia.
Because there is nothing more mysterious than unexplained shipwrecks, here's another one for the list. But this one is unique. A sunken cargo ship has grown a forest of fauna, in the suburbs of Sydney at Homebus Bay: known for being a spooky ship cemetery! Tempted by a ride?
ABANDONED MANSION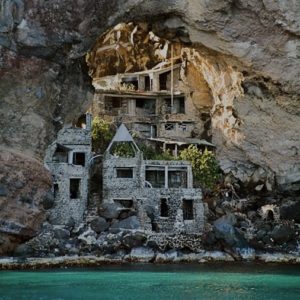 Where can I find it? Moonhole Resort, Bequia Island, Saint Vincent and the Grenadines, Caribbean.
The Moonhole on Bequia Island is a real Robinson Crusoe castaway destination. It reminds me of tales where monsters sometimes have a ghastly appearance but a gentle soul. Appearing to be a derelicht house from the outside, it's hard to imagine that the interior is different, so head over and find out for yourself!
SUNKEN CITY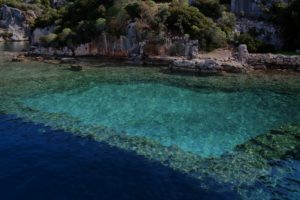 Where can I find it? Kekova Island, near Kas, Turkey.
It's hard not to appreciate the island of Kekova with its mysterious history and hidden secrets. Today deserted, it is only accessible by boat! But this wasn't always the case… On land, you can see the ruins of houses and, under the waves, the translucent water allows you to see the old constructions. You would almost think that a modern swimming pool was built there. So grab your masks and go for a dive in this enchanting underworld!