It need not be said that South East Asia is home to some of the world's most pristine, white sand, picture-perfect beaches, lush, rainforest-cloaked islands and glistening translucent waters… and now, more accessible than ever, it's no surprise that this tropical wonderland has become a magnet for tourists and backpackers from across the globe!
I don't know about you, but a cramped beach swarming with rowdy travelers isn't exactly my idea of the perfect escape… A problem I'm sure we've all encountered is that the beaches that guidebooks describe as 'secluded' or 'hidden', are never so, because unfortunately everyone has bought the same book, and gets on the same bus, heading to the same 'secret' beach! Luckily, a member of the GlobeSailor team spent the summer seeking out the magical, secluded corners of the sensational Thai islands, so now we can share with you a few insider's tips for avoiding the clamorous crowds of Chiang Mai and the blaring bustle of Bangkok, to find your very own secluded slice of paradise.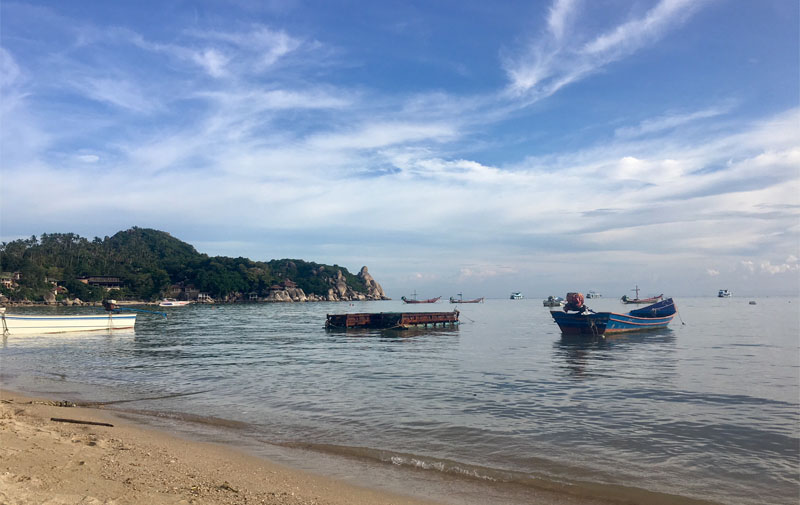 This is where a boat rental is the oh-so-obvious solution, yet not many people seem to have caught on quite yet! If you're looking to charter in the Gulf of Thailand, NOTE: a big portion of the backpacker/tourist flow revolves around Koh Phangan's infamous full moon parties. So, if you want to visit the surrounding islands such as Koh Samui or Koh Tao, endeavor to go during the few days of each month when the big party takes place, as the majority of backpackers will clear the islands and catch a boat to Koh Phangan, leaving you with a couple of days of blissful peace and quiet!
Koh Samui is the second largest island and a lot more developed than many, naturally attracting swarms of travelers to drink in excess along the waterfront bars of Chaweng Beach, (which feels like some kind of microcosm of a backpacker's Ibiza… maybe worth a one-time visit just for the experience?) But if you head right to the north of the island you will come across Bangkrak beach. This beach is home to a scattering of quiet resorts and family-run restaurants with often only local customers, and as island guides seem to regard other beaches as more spectacular (and therefore busier!), it remains quiet and undisturbed. Even in August, we could laze on the beach for hours without as much as a glimpse of another tourist, merely the occasional local taking a swim. It's the perfect spot to enjoy some traditional seafood on the beach whilst watching the glorious colours of an island sunset!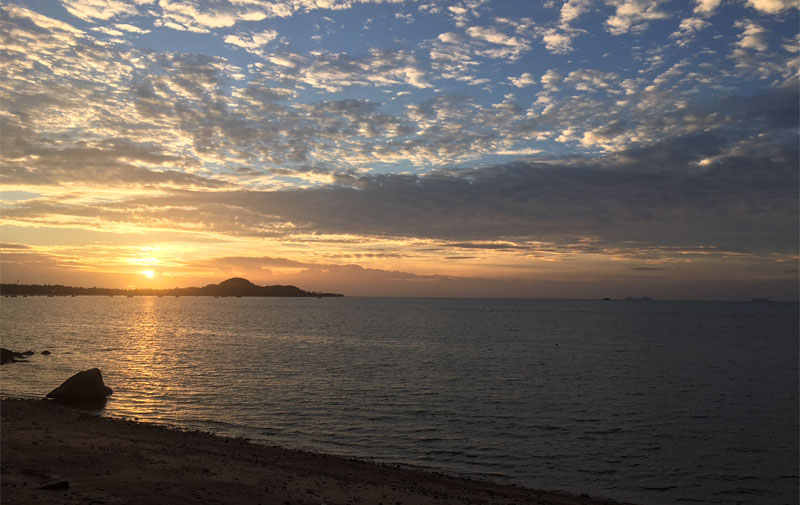 There are so many places where a Thailand yacht charter will give you a completely different experience, take Mu Ko Ang Thong Marine National Park for example; the stunning natural beauty of limestone mountains, mangroves, waterfalls, beaches and jungle, attracts thousands of day-trippers daily. If you cruise around early morning or sunset-time, you will be able to enjoy this tropical paradise the way it should be!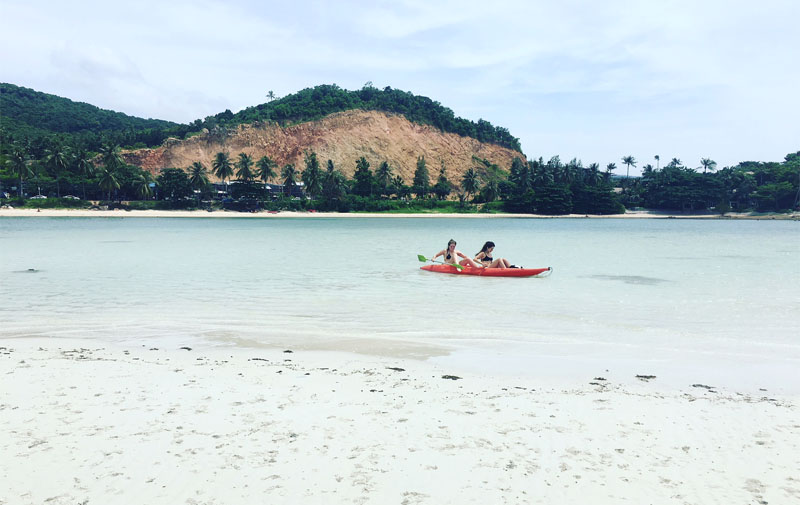 You can navigate through the Andaman Sea from the Krabi base for example, and plan a navigation route around Koh Phi Phi Don, Koh Lanta and Phuket for example… there are endless options. As Phuket is the largest island, naturally it is also the busiest, but there are numerous quiet spots if you know where to find them! Mai Khao Beach is located far from the main areas of the island, and being more remote, it doesn't boast beach-front bars and restaurants like the busier areas of Patong (so bring supplies!), but its beauty and tranquility more than make up for it. Part of a national park, the area remains unspoiled with soft yellow sand and clear turquoise waters, perfect for a refreshing swim.
Perhaps rent a boat from Phuket and sail north-west to reach the breathtaking Similan islands, located in Mu Koh Similan National Park. Home to astoundingly white beaches, aqua-blue waters and spellbinding corals make the islands world-famous for their diving opportunities! Or you could head south towards Malaysia's Langkawi island with a stop off to witness the brilliant beauty of the jungle-cloaked Phi Phi islands, famously known for being the location of the Leonardo di Caprio movie, 'The Beach'.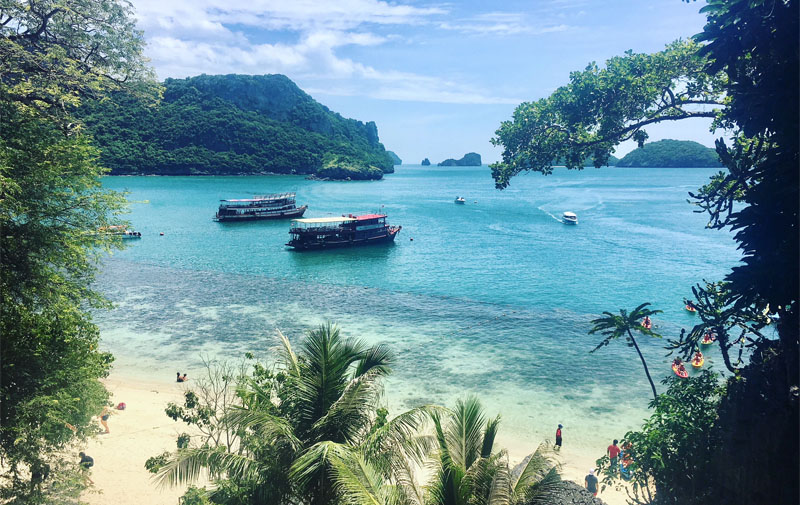 There could be no better way to experience these spectacular islands than by boat, so don't hesitate to get in contact with one of our GlobeSailor team, and request a quote so we can help you find your perfect bareboat or skippered charter in Thailand!