Knowing our products and our destinations is the best way to advise our customers when choosing their yacht charter; that's why at GlobeSailor, we believe in the importance of testing tours.
But what is a testing tour? A testing tour is when the GlobeSailor team travels to a base in one of our 180 destinations and tries out one of the fantastic yachts our partners offer.
It's the best way to get to know a boat, its base, and its destination, while also forming stronger connections between colleagues.
On this trip, our GlobeSailor crew set sail for Mallorca aboard Anabella, a Lagoon 450 S kindly provided by Cruesa, a Mallorca-based charter company,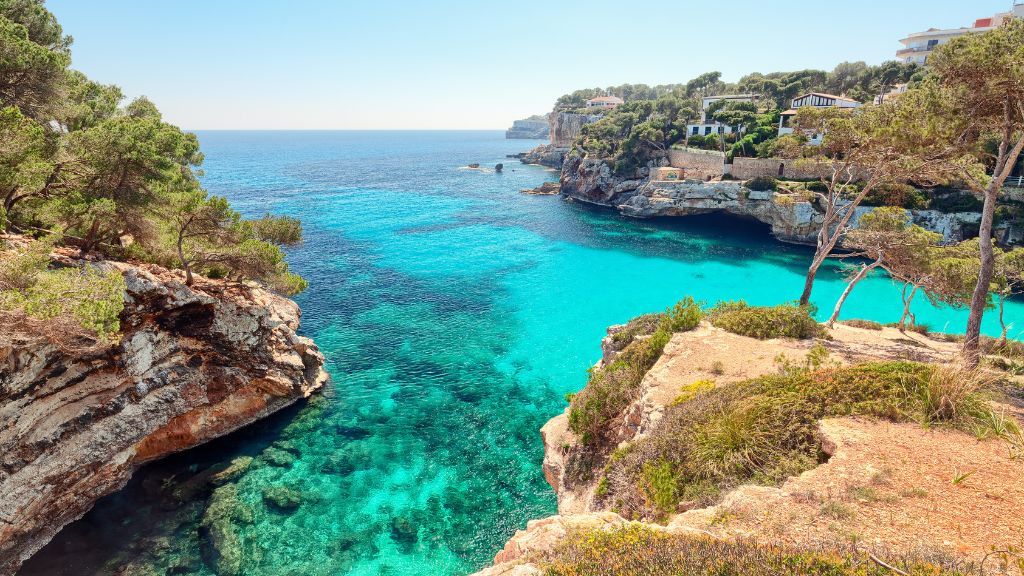 ---
Our itinerary – Where to sail in Mallorca
The answer to this question depends on sailing experience you're looking for. For experienced sailors looking for a challenge The Tramuntana Coast is a great option with its dramatic cliffs and rugged landscapes. For those looking for something more relaxed, Palma de Mallorca Bay is the spot for you. For this tour, we chose to sail in the southwest of Mallorca.
Day 1: Check-in and overnight in the port of La Llonja (Palma de Mallorca)
Putting ourselves in our clients' shoes started with a check-in like our clients would experience during their Mallorca yacht charter. The check-in includes information on boat safety, toilets, how the boat works… and much more. Afterwards, we went for a stroll through the centre of Palma (just a stone's throw from the port) before setting sail the following morning.
---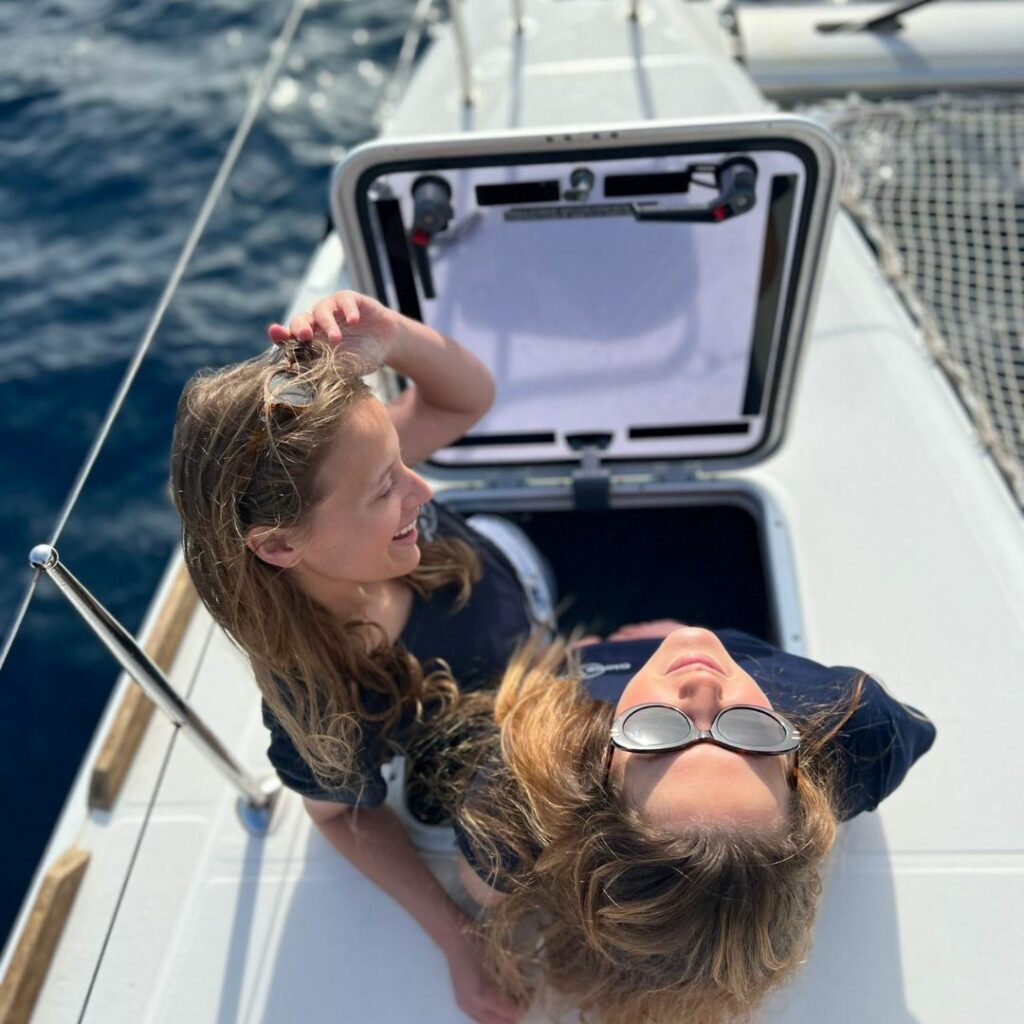 ---
Day 2: Palma – Sant Elmo – 20 nautical miles
Eager to set sail and start our itinerary, we began our day early in the morning. We headed towards the west of the island towards Camp de Mar. In this cove (which has become a popular tourist spot due to its appearance in a James Bond scene), we enjoyed our first meal and the first stop of our sailing trip, marvelling at the beauty of the spectacular surroundings of crystal clear waters and rocky formations. And the adventure has only just begun!
From Camp de Mar, we veered towards Sant Elmo, where we anchored for dinner and spent the night. Although Mallorca has many coastal resorts, this charming village is made even more beautiful by the natural protection of the mountains and its proximity to the nature and marine reserve of Sa Dragonera.
Choosing whether the blazing sunset or the peaceful sunrise is more beautiful is impossible. We were fortunate to be able to experience both.
---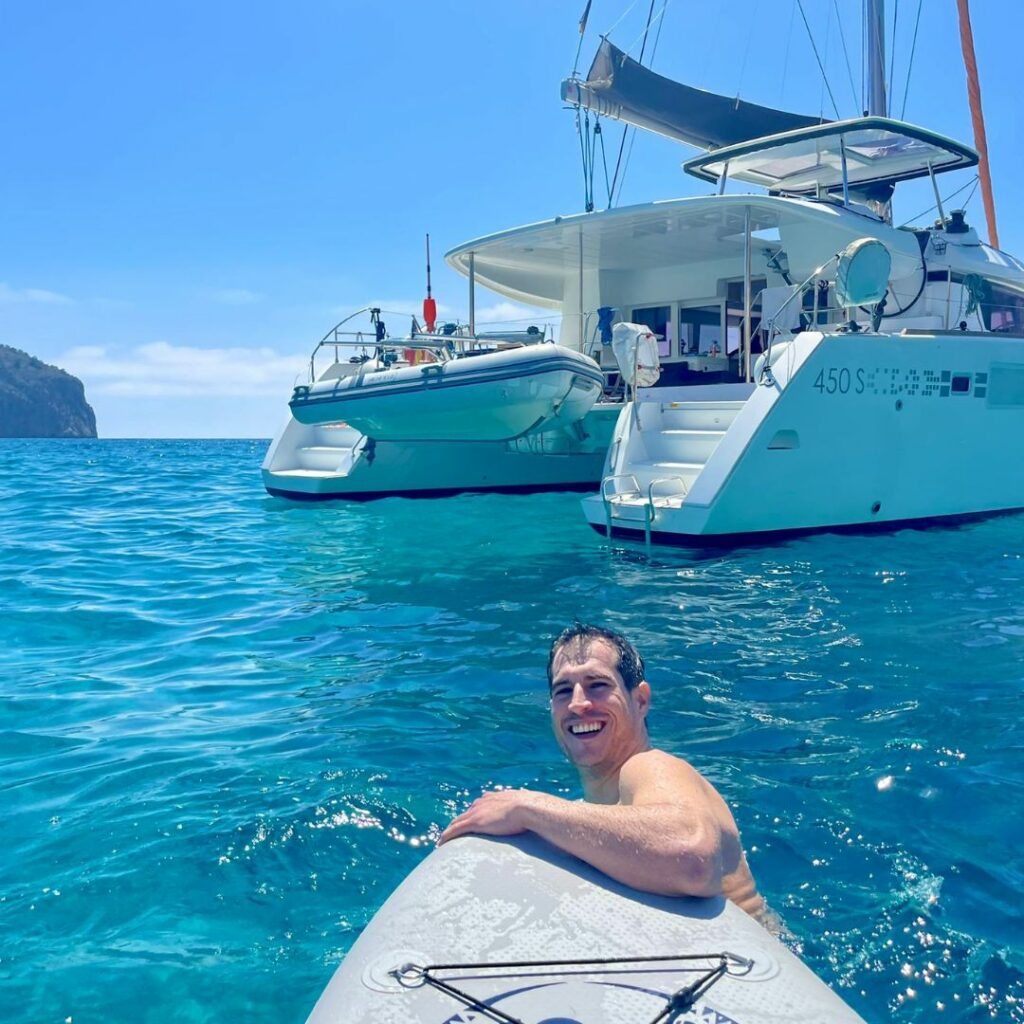 ---
Day 3: Heading to Sa Foradada and Sa Calobra – 15 nautical miles
After enjoying a special sunrise in Sant Elmo, we headed towards Sa Foradada, the mysterious hollowed rock of Mallorca, where we enjoyed a meal and a swim in this unique enclave. This spot is a favourite destination for hikers who venture up its steep path every day to enjoy the surroundings – we were thankful that we could enjoy the view from the boat without having to do any of the hike!
After lunch, we hoisted sails to visit the second wonder of the day: Sa Calobra, an impressive set of two beaches sheltered between steep rocky cliffs and divided by the Torrent de Pareis. Like Sa Foradada, reaching Sa Calobra by car or on foot is quite difficult, so arriving by boat was a great alternative.
We finished the day's sailing by going south and spending the night in Puerto de Soller, where we were awestruck by another beautiful sunset.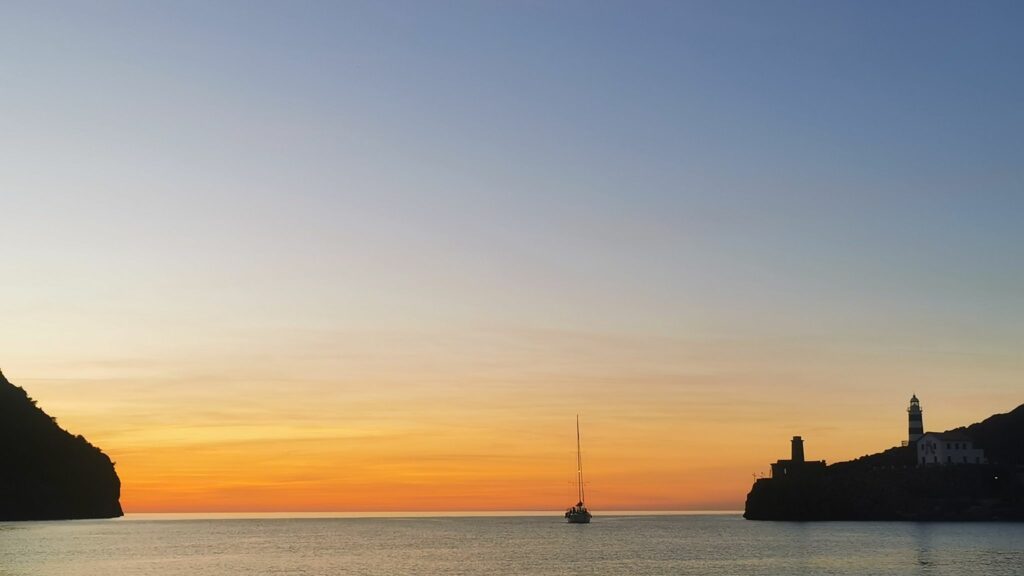 ---
Day 4 Sóller – Andratx – 20 nautical miles
On the morning of our fourth day, we embarked on a sail towards Port Andratx to refuel, collect some colleagues, and replenish our water supply. Along the way, we made a stop at a hidden gem of a cove called Cala Ortigues, where we experienced a tranquil moment embraced by its pristine, crystal-clear waters.
Day 5 Andratx – Es Trenc – 35 nautical miles
After purchasing fresh produce and taking advantage of the port facilities, we set sail towards the island's south, aiming to reach Es Trenc before sunset.
On the way, we stopped to anchor and have lunch in Cala Vella, another hidden gem of the island. Sailing toward Es Trenc was unlike anything we had seen so far. The large rock formations and cliffs give way to an unspoilt sandy beach where you can see nothing but dunes and salt marshes.
---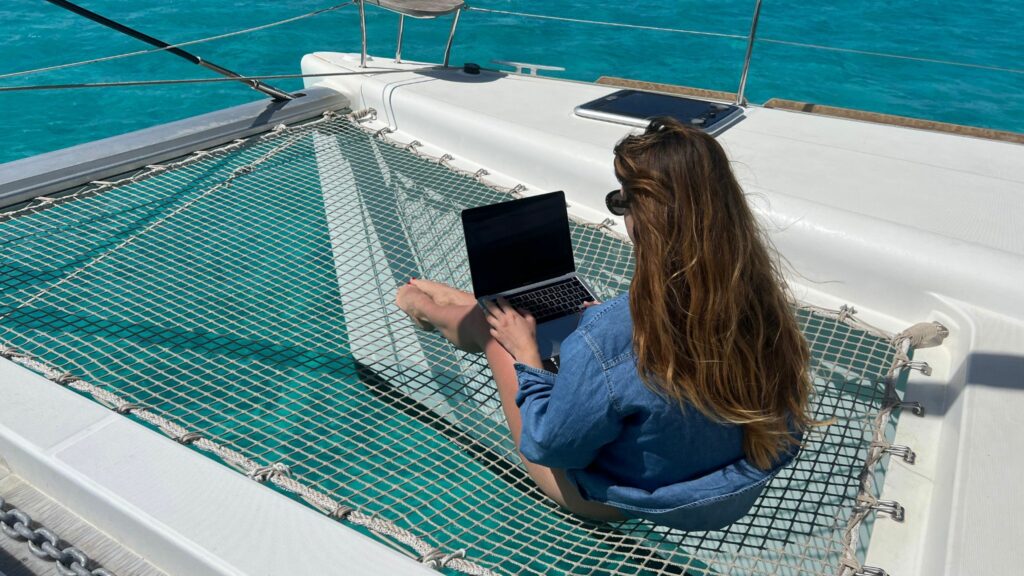 ---
Day 6 Es Trenc – Cabrera
After a good breakfast, we said goodbye to Es Trenc and headed for Cabrera, the last stop of our week's sailing. Before hoisting the sails, our captain gave us a briefing about this special and protected island, as it is a natural park with many rules to follow.
The arrival to the destination was magical, thanks to the island's light and colours. Before preparing for our night in Cabrera, we did some hiking. On land, when we disembarked from our dinghy, the park guide was waiting for us to give us basic indications of the permitted route.
After enjoying a beautiful walk in an almost untouched landscape, we returned to the boat to enjoy the tranquillity and peace that prevails on the island.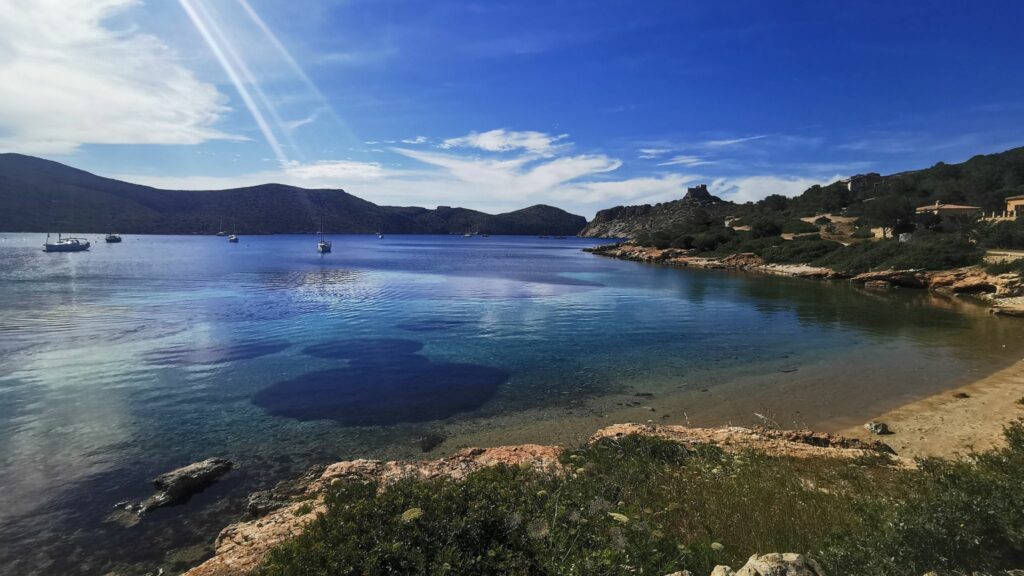 ---
Day 7 – Return to Port (Porto Colom)
Before leaving Cabrera to head to the port, we spent a few hours in the morning taking photos and videos to remember the trip.
When we finished our photo shoot, we set sail for Porto Colom, where the Cruesa team awaited us for disembarkation. Located on the east coast of Mallorca, Porto Colom is a fishing and tourist town nestled in a picturesque bay. Its harbour area is one of the few natural harbours in Mallorca where leisure boats mix with local fishing boats, such as the traditional llauts. Many sailors prefer this harbour to Mallorca, especially those who are preparing to sail to Menorca.
Our week's sailing in Mallorca had nearly come to an end. After refuelling and unloading our gear, we enjoyed dinner in one of the restaurants in the harbour, reminiscing about the wonderful times we had on our sailing trip.
---
Inspired to go sailing in Mallorca? Ask our expert booking advisors about boat rental and itineraries.