Big Ship vs Little Ship -How to choose the right cruise for you.
With the New Year well underway, for many of us, it's time to start our research and plan our next vacation – perhaps you've been considering planning a cruise?
Choosing a Cabin Cruise gives you lots of choices! There are both small and large vessels that offer Cabin Cruises in many destinations around the world…
It's easy to get a little overwhelmed by the choices on offer! Or maybe you're boat-curious but don't know which type of boat you would enjoy most?
Well, don't fret – we tested cruises on large AND small vessels so that we could give you a fair and honest review of each. For us, our preference lies with sailing vessels and small boats, but don't let us make the decision for you – here's a quick overview of what you can expect from a cabin cruise on a large vessel versus a cabin cruise on a yacht/catamaran – so that you can make an informed decision for yourself!
Holidays aboard a large cruise ship
From the moment you step onboard to the moment you leave, the level of service meets your expectations. Breakfast in your cabin – you got it! Dietary requirements – no problem! In the mood for a massage or in need of a haircut – it's all available for you onboard a cruise ship, plus lots more!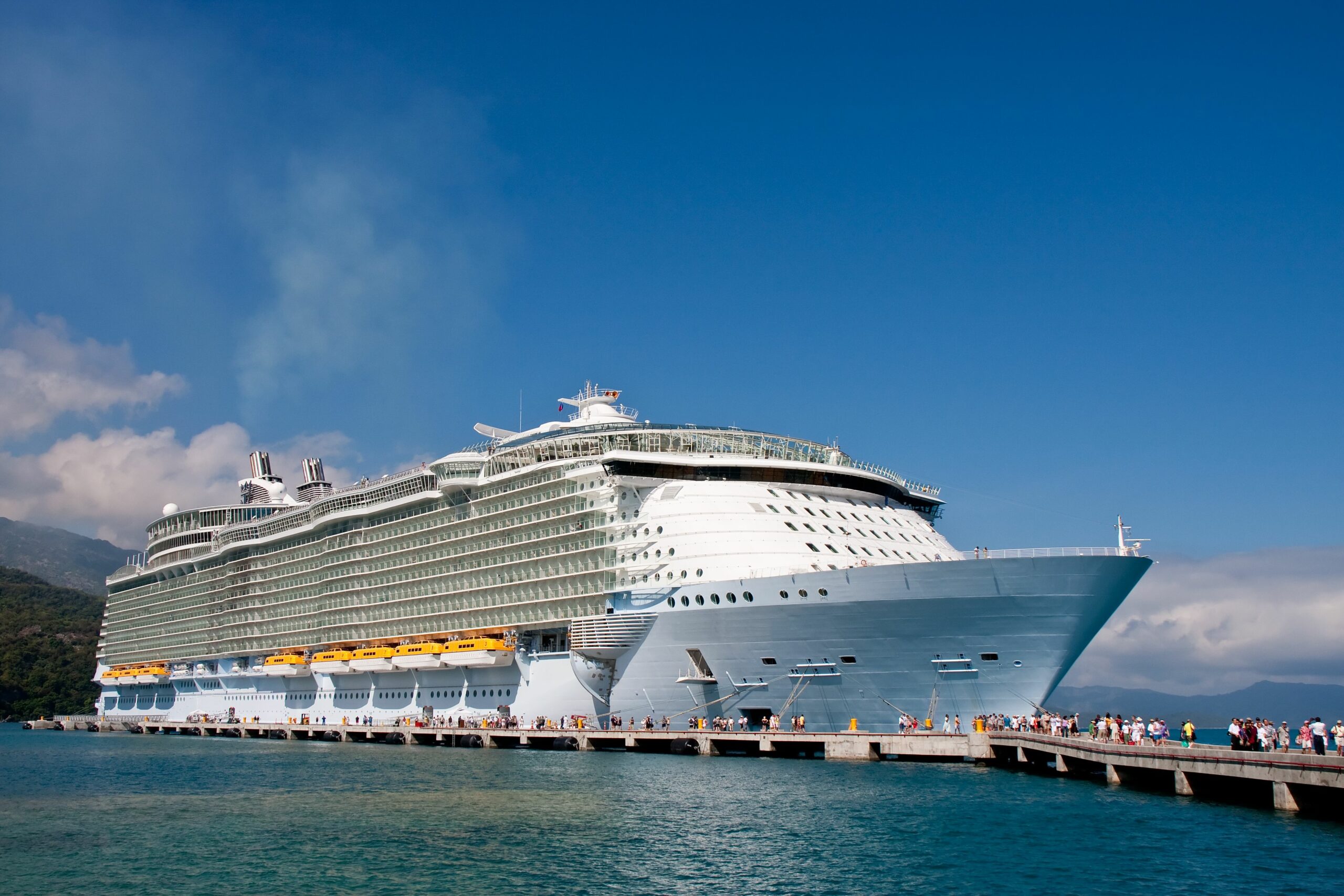 Vacation on a large cruise ship means:
Everything has already been considered, tried, tested, and organised for you
Your itinerary has been planned, and you know exactly where you will sail each day and which excursions are available on arrival at your destinations.
You have an overwhelming variety of food and drinks onboard around the clock.
There's always something to enjoy – music in the piano lounge, dance lessons on deck, games by the pool bar, showtime in the theatre, trying your luck in the casino…
Access throughout the boat is well-considered for passengers with mobility issues and/or disabilities.
Things that you might not have considered:
A large sailing vessel requires a large port – this means that some of your arrival ports aren't as pretty as you might have imagined, but don't let this deter you – pretty cities and beautiful beaches are just around the corner…
There are many people on board, and this requires a large amount of organisation for embarkation and debarkation, be prepared for a little bit of queueing when arriving at/leaving the boat.
Evening dining in the restaurants is a social affair, and you'll likely be seated with other guests – take the opportunity to discover the lives and origins of your fellow-diners
Be careful – you can charge anything and everything to your room card! Don't be unprepared for your bill at the end of your trip. You can easily keep abreast of your room charges by using the automated machines in the welcome area.
Stepping aboard your yacht/catamaran
With the warm breeze in your hair and your welcome drink in hand, you'll leisurely make your way to a beautiful port or tranquil anchorage where you will spend your first night under the stars….
Your yacht crew will be awaiting your arrival, ready to welcome you onboard, introduce themselves and show you to your cabin. You will meet other like-minded guests aboard the cruise (maximum 10). After a quick welcome briefing from your Captain and an introduction to/tour around the boat, you will set sail.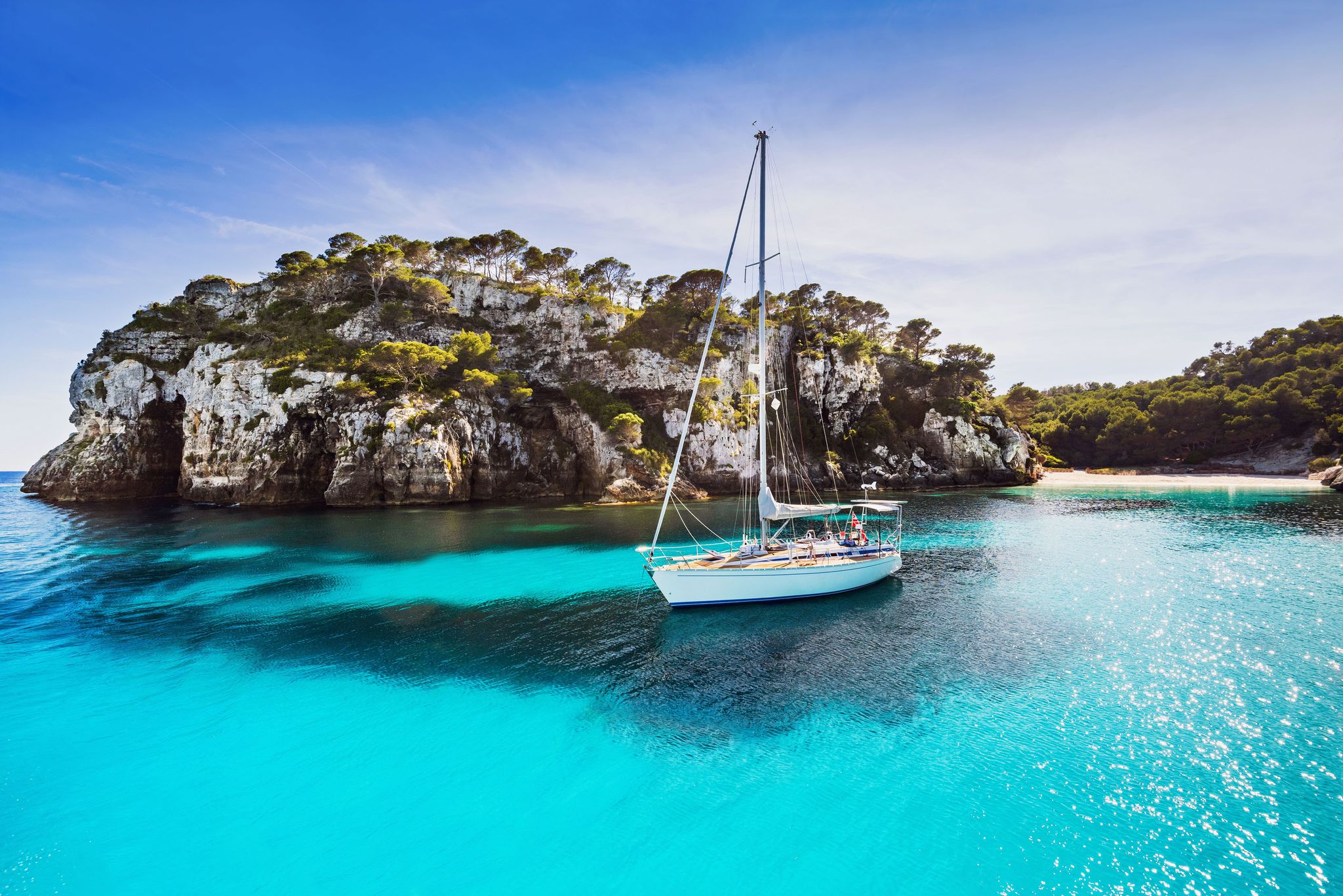 A cabin cruise on a yacht/catamaran offers:
A more personalised trip! Besides your embarkation and debarkation, there is no rigid timetable on board – just an idea of how long it will take to sail from one dreamy destination to the next…
Being on a smaller vessel allows access to more remote areas – your crew can take you to hidden coves, protected bays and ideal places for swimming/snorkelling/paddling/fishing.
Eat on board or ask the crew for the best restaurant recommendations in town – either way, there's plenty of delicious fresh fish and local cuisine on the menu.
It's always fun to be driven to the port by tender!
Being part of a small group on board allows time to relax AND make new friendships. You can even chat with the crew about their adventures onboard – there are always interesting stories to be told…
Considerations for first-timers:
There is a limited amount of personal space onboard. The deck, aft and dining areas are shared spaces for all guests – but you can still achieve a sense of freedom with the open sea surrounding you!
It's good to be aware that the crew often live onboard the boat. They are as discreet as possible, but it's possible you may see them taking an early-morning coffee or shopping for groceries at the port.
During the course of the trip, there will be some manoeuvres to/from ports, and it's likely that you will need to visit the gas station at some point. These tasks are completed quickly and efficiently by the crew.
Anchorages & ports – speak with your captain to find the locations that will best suit your party – whether that's lively ports or sleepy bays.
So, let's recap, here are a few questions that might help you decide which type of cruise is best for you:
A Questions
Are you used to hotel comfort and enjoying the level of service?
Are you looking for a stress-free multi-destination vacation?
Do you like to have a plan and enjoy day trips/excursions?
Do you enjoy being part of a group and socialising with others?
B Questions
Are you looking to escape the hustle and bustle of everyday life and sail to hidden shores?
Is your ideal holiday relaxing on deck, with nothing but the sound of the waves lapping against the boat?
Do you enjoy swimming and paddling at your own leisure?
Do you like to discover ports/towns/beaches at your leisure?
If you answered mostly A's, then I think you'll really enjoy the atmosphere onboard a cruise ship.
If your answers were mostly B's, then you'd prefer a cruise on a smaller vessel such as a yacht or catamaran.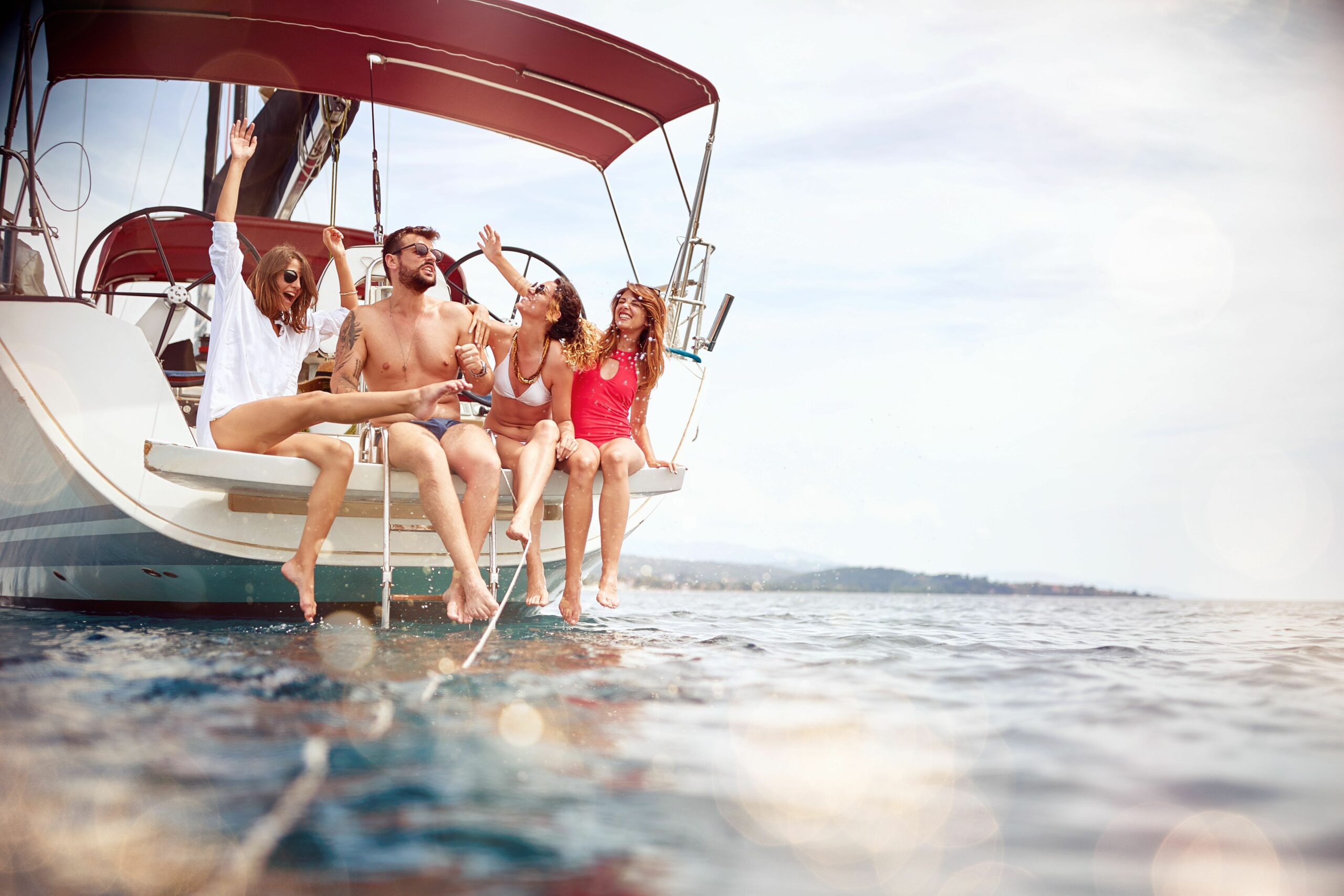 And let's not forget the pleasures of chartering a private crewed yacht
Picture this: just you and your loved ones/close friends on board; velvet-blue sea surrounds you; some delicious aroma of food coming from the kitchen; your favourite wine being poured, and your captain at the helm – it really is time for total relaxation and VIP service!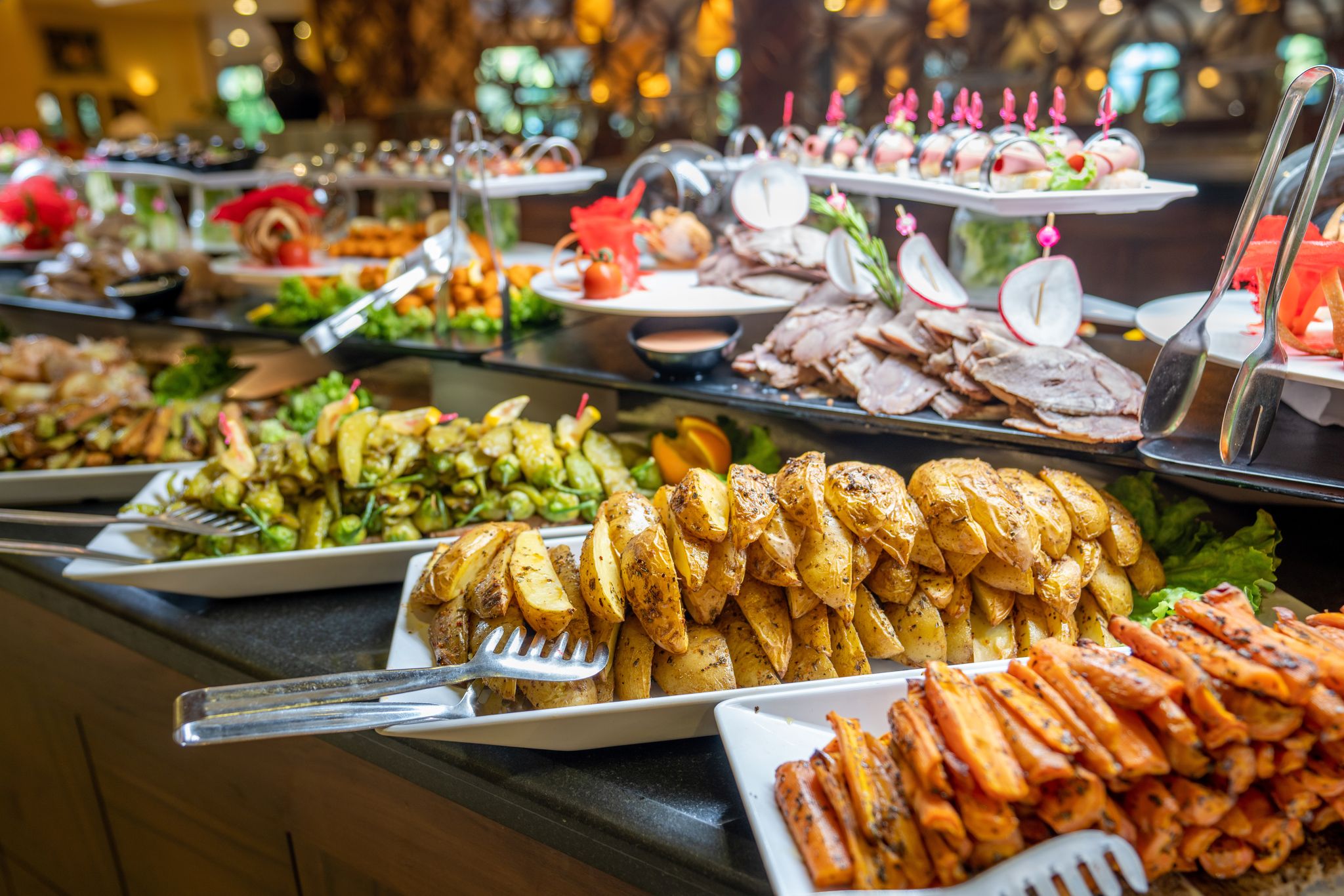 Luckily, GlobeSailor offers all of the above and can help you plan your perfect cruise – we even offer adventure cruises! Contact one of our Sales Advisors today to start planning your next vacation 🙂
Don't forget to ask us about flights and stays – we can help plan your vacation from start to finish!
Speak to you soon…
Louise