Looking for Romance? Fall in love with one of these enchanting sailing destinations…
Romance
//Definition
a feeling of excitement and mystery associated with love.
Contrary to popular belief – romance isn't JUST for couples – anyone can experience romance in many different forms – art, music, nature, literature… Read on to find out more about our recommendations for enchanting sailing destinations in locations you may not have considered, and be inspired by the beauty of the landscapes and the charm of the local villages. Our charter advisors carefully selected these destinations to ignite your passion for sailing!
Of course, everyone has their own ideals when it comes to Romance – perhaps your idea of a romantic destination is a remote island beach in a tropical climate, listening only to the waves gently lap against the shore, or maybe you're intrigued by the charm and character of meandering old towns and historic ports; perhaps you're chasing the most beautiful sunrises and sunsets….? Whatever your desire, we've selected a variety of destinations to suit your romantic ideals… step on board and begin your own romance.
Well, of course, we cannot begin our recommendations without first mentioning Greece! Love and romance are enduring subjects that feature throughout Greek mythology, with many tales of successful couples that braved the odds…
When visiting Greece, it's easy to imagine the inspiration behind these heroic ancient tales – magnificent landscapes, glistening waters, tempting winds and inviting coves…
---
Sail in Greece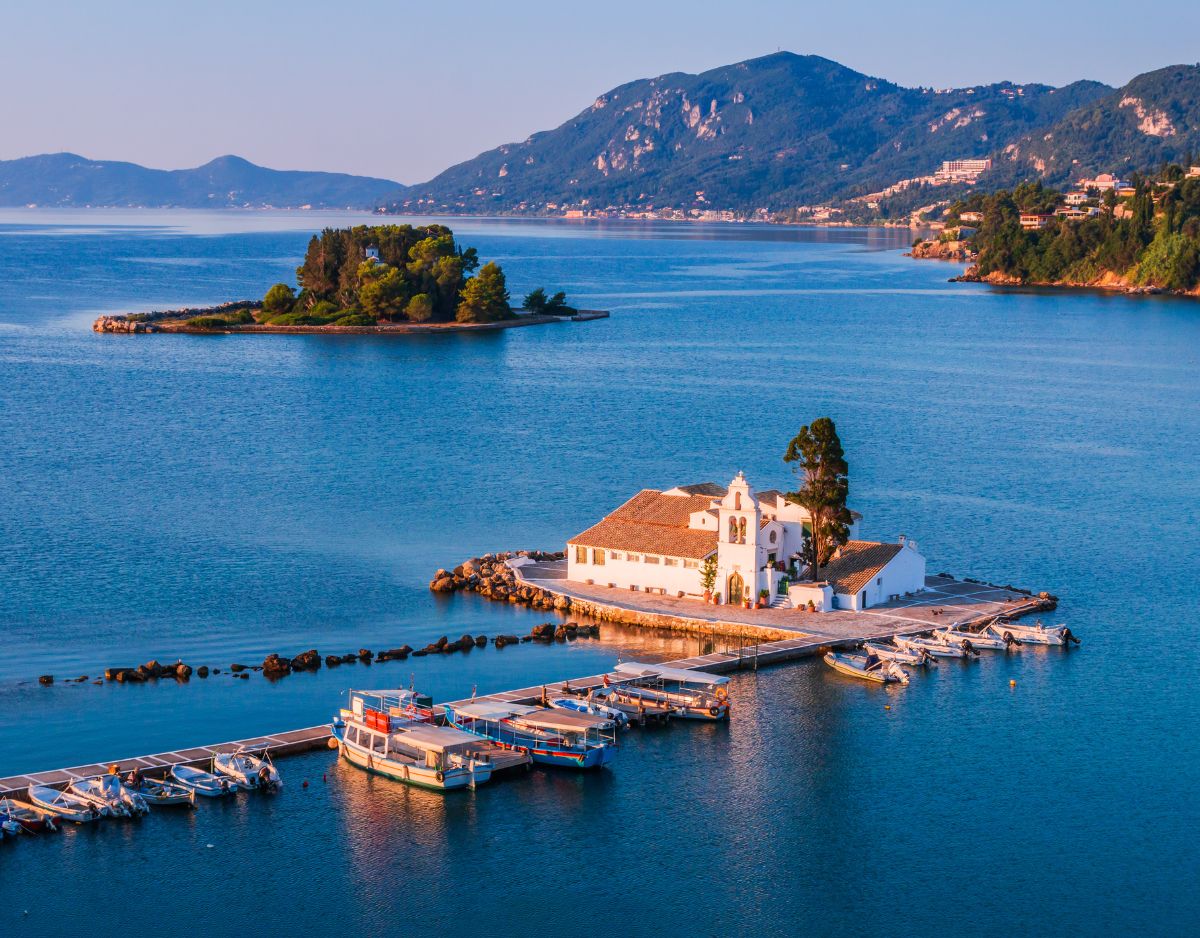 Where to visit: Corfu
Why it's so special:
Lush island interior and a spectacular coastline full of impressive landmarks and beautiful coves. Corfu's beaches are considered the most beautiful in all of Greece, and water temperatures are constant (25*) throughout the summer.
Chartering a yacht on the eastern coasts (near the mainland), the wind in the Ionian Sea rises in the afternoon from the northwest, allowing several hours of uninterrupted sailing before the wind fades as the night approaches… the perfect time to taste an olive oil drizzled mezze and enjoy a glass of Assyrtiko in one of the many beautifully situated waterside tavernas.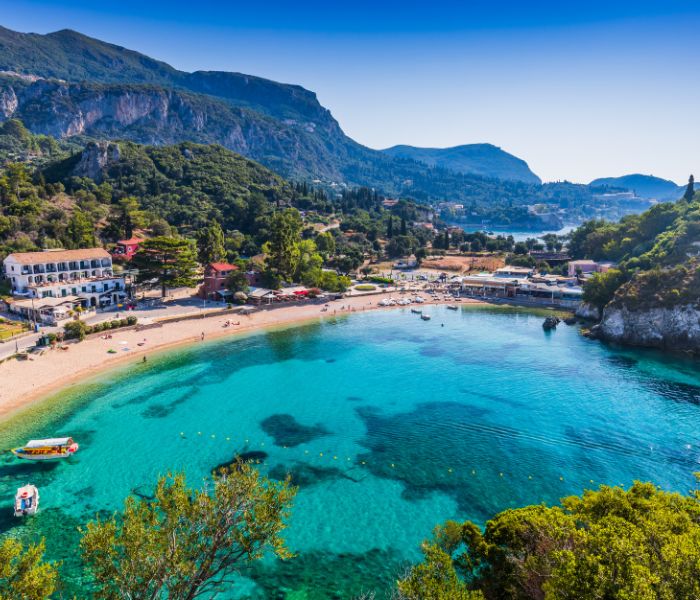 How to get there: Arriving at Corfu Ioannis Kapodistrias Airport, less than 5km into the main town and surrounding ports. A taxi costs around €15 and takes approximately 15 minutes.
When to visit: June to September
Romantic Fable:
The Ancient Greek name for Corfu was "Kerkyra", derived from the daughter of the river-god Asopos. Poseidon fell in love with Kerkyrai, and in their ensuing relationship, they created a race called the Phaeacians, skilled sailors who inhabited Corfu.
Corfu Suggested Route:
Corfu Town > Sidari > Ereikoussa > Othonoi > Paleokastritsa > Lefkimmi > Corfu Town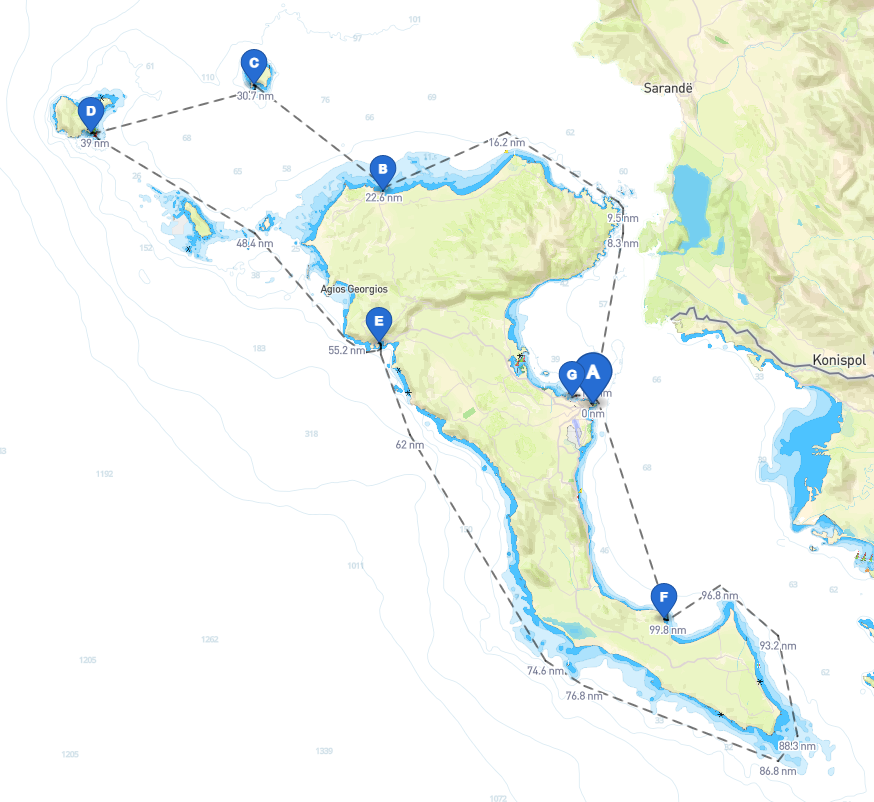 ---
Sail in Italy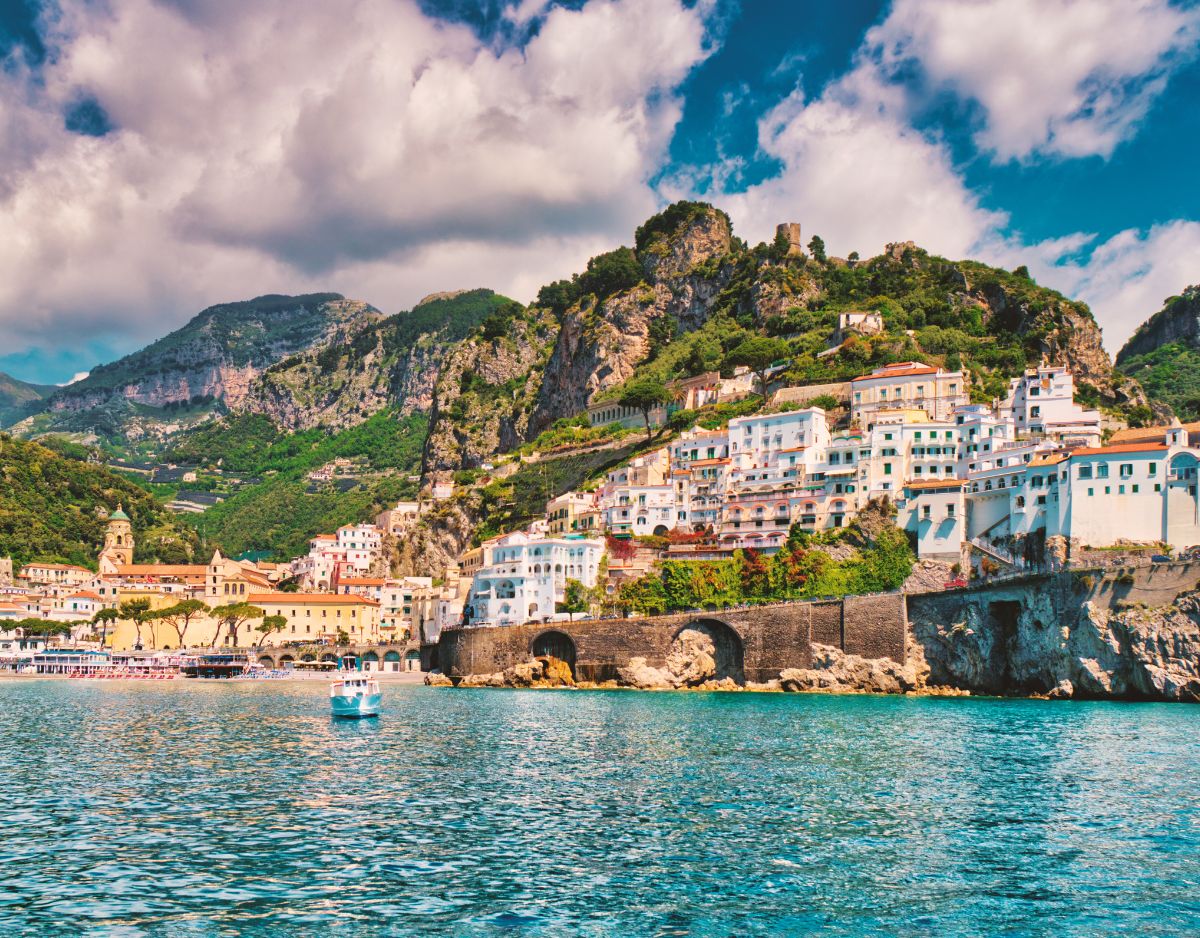 Where to visit: The Amalfi Coast
Why it's so special:
This stretch of mountainous coast sits between Naples and Salerno and encompasses the arm of the Sorrento Peninsula. The region hosts many beautiful 'picture-perfect' towns full of multi-coloured houses, such as Positano, Praiano, and Amalfi itself. Discover delightful beaches, coastal walks and mountainside restaurants perfectly positioned to admire the breathtaking views. A one-week cruise will allow plenty of time to sail from Sorento to Capri, Positano, Amalfi… and still grant time to slow down, absorb the culture and practice 'Dolce far Niente' – the Italian art of doing nothing 🙂
When to visit: June to September
How to get there: Fly to Naples Capodichino Airport, located about 60 km to the North of Amalfi. Then take the train to Sorento, which takes 1h 13m and costs €6 – €10. Walking directly to the port (less than 10 minutes on foot) is possible.
Romantic Fable:
Amalfi is said to be the resting place of Hercules' lover. When she died, Hercules was heartbroken and searched the coastline to find the most beautiful spot to bury his beloved – where the coast, sea and sky met. He called this place 'Amalfi'.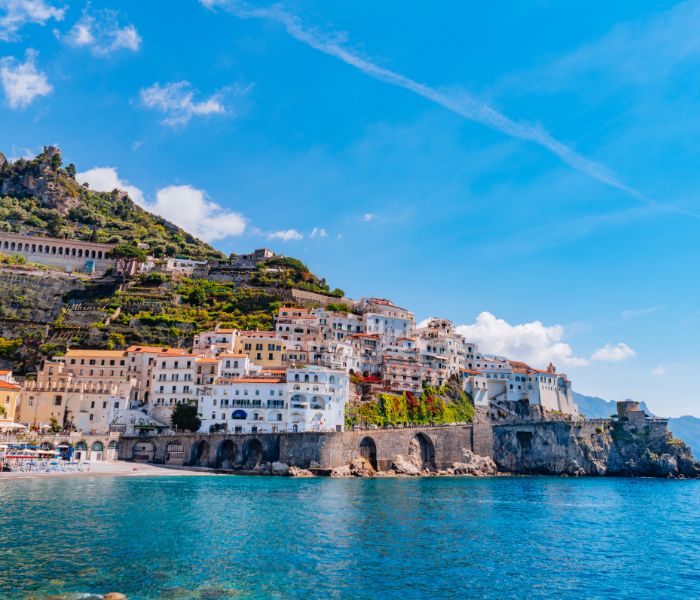 Amalfi Coast Suggested Route:
Naples > Ischia > Capri > Postiano > Amalfi > Sorrento > Pompeii > Naples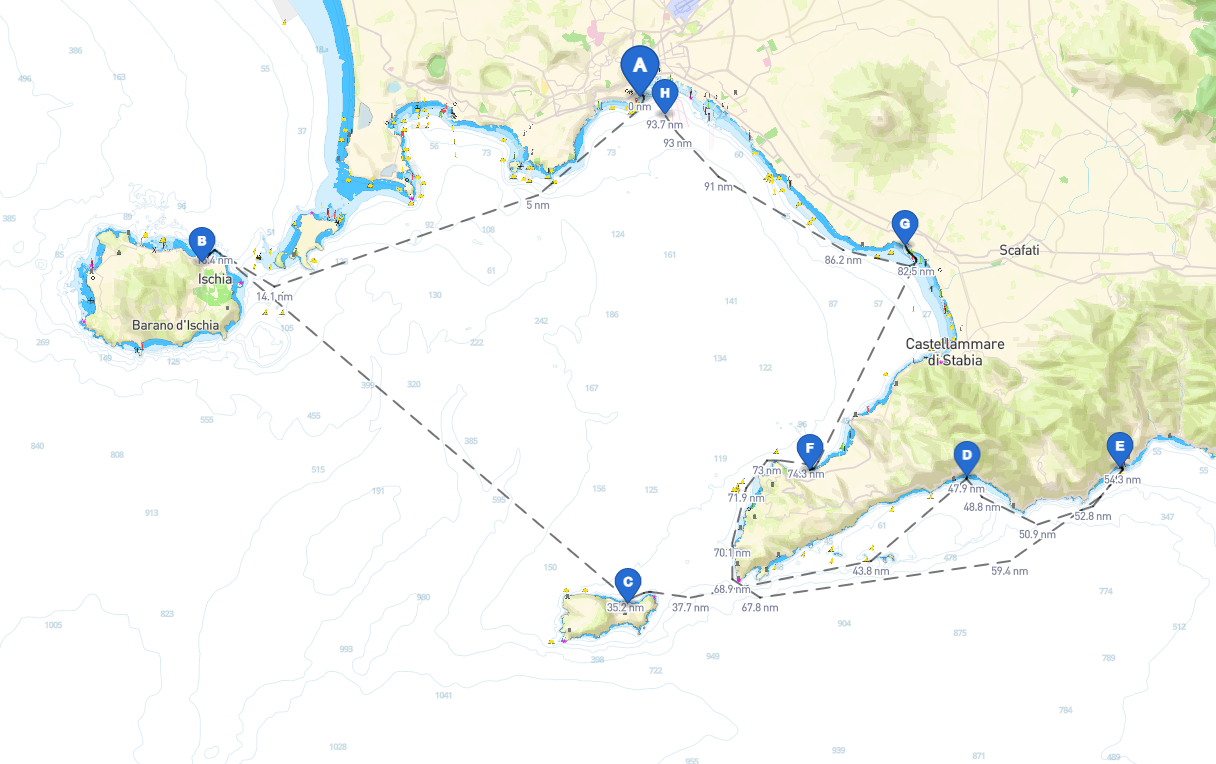 ---
Sail in France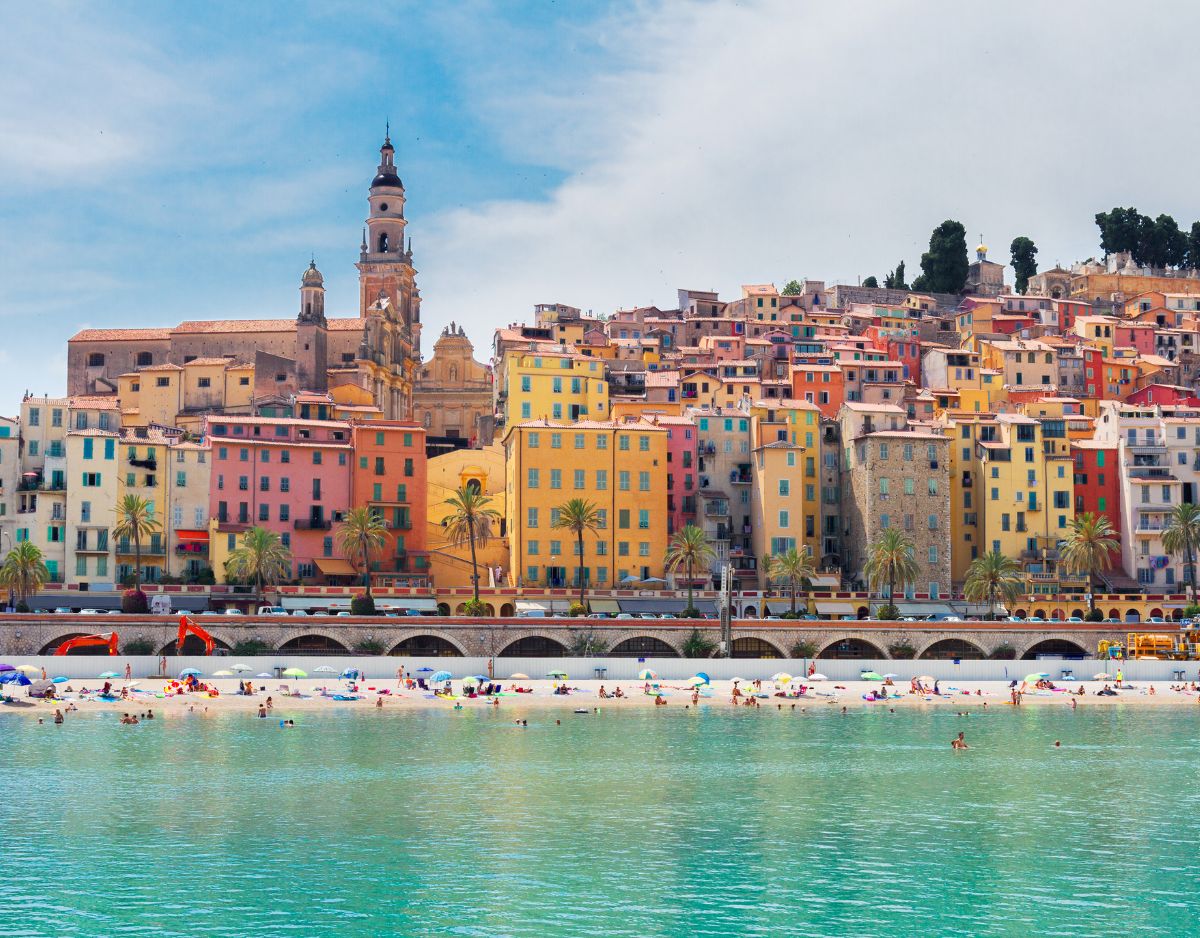 Where to visit: La Côte d'Azur
Why it's so special:
The Côte d'Azur is situated in the southeast of France, stretching from the French-Italian border in the east to Hyères and Toulon in the west. This region has a rich history of sailing and a very well-developed and maintained nautical infrastructure, making the Riviera very attractive for sailing holidays. It's no wonder artists and aristocrats have flocked to the azure coast since the nineteenth century. A yacht charter in the Côte d'Azur has a lot to offer: the allure of the old city of Antibes, the natural beauty of Ile Sainte Marguerite, the intrigue of Ile Saint Honorat, the glamour of Cannes, swimming and scuba near Saint-Raphael, the culture of Saint-Tropez…..
This part of the Mediterranean also has favourable winds for sailing between May to September, when the wind blows moderately from the southeast.
When to visit: May to September
How to get there: Arriving at Nice airport, Antibes is just a 30-minute scenic bus drive that winds through the villages of Saint Laurent-du-Var, Cagnes-sur-mer, Villeneuve-Loubet before arriving in Antibes, then Vallauris, with the route terminating in Cannes. €1,50.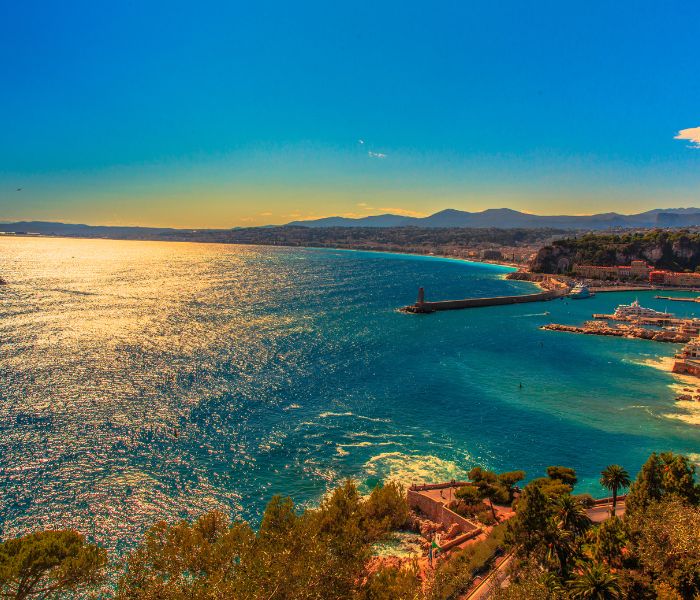 Romantic Fable:
Back in 1861, a British gentleman named Thomas More, a retired lawyer and legal writer, settled in the old town of Nice. The story goes that Mr More was disturbed that his wife used to go for long walks and would forget to come home to join him for lunch. So, Thomas set off a canon each day at midday to call her home… The truth is that Thomas More was passionate about astronomy and the new science of meteorology/climatology. He was concerned with the proper time measurement and knew he could monitor this using his scientific tools and instruments. To this day, each day at noon, you can hear this midday boom in Nice. Of course, today, it is no longer a cannon that we hear but a firework.
Cote D'Azur Suggested Route:
Marseille > Frioul Islands > Calanques of Marseille > Hyères > Porquerolles > Port-Cros > Saint-Tropez or Cavalaire-sur-Mer > Marseille

---
Sail in Croatia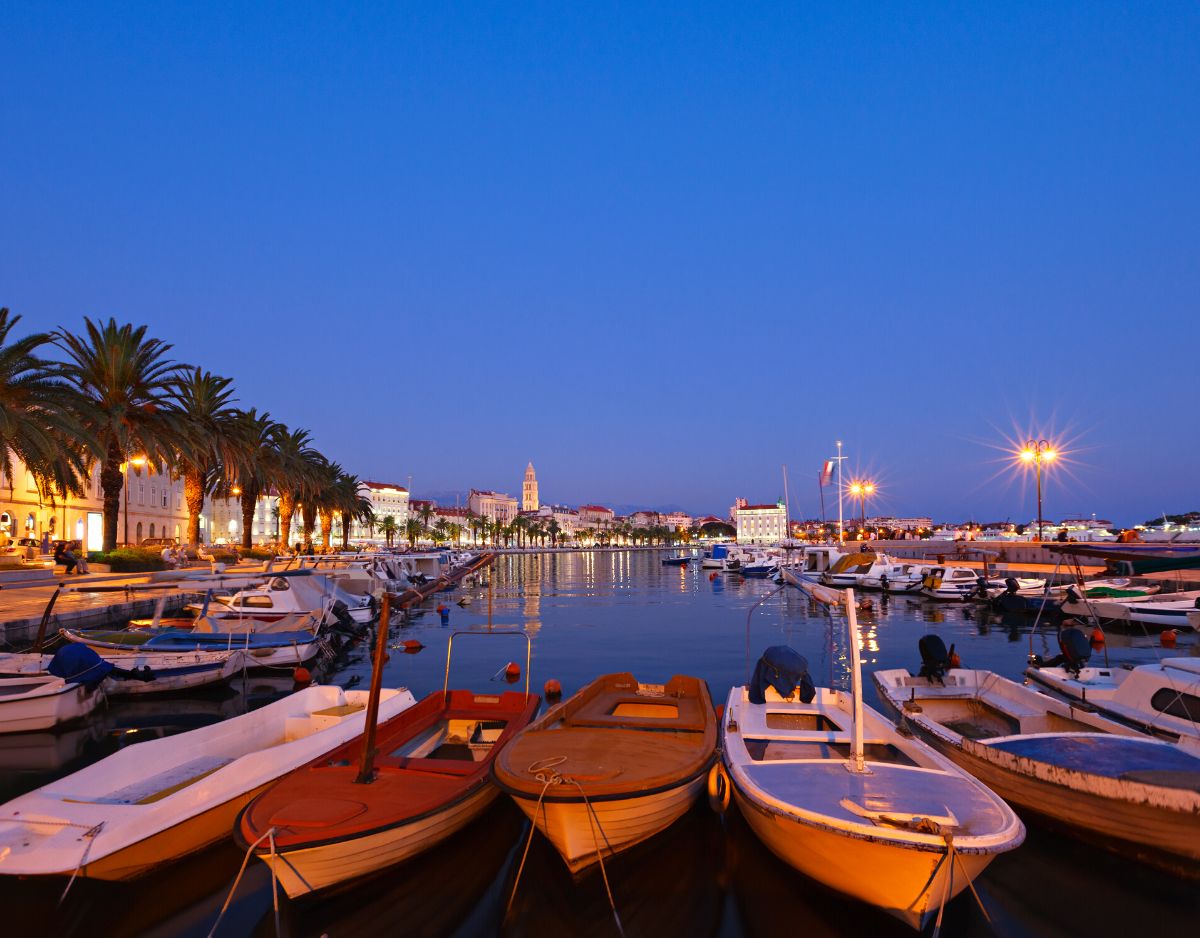 Where to visit: Split and surrounding Islands
Why it's so special:
Croatia is where the mountainous Balkans meet the airy elegance of the Mediterranean. At the heart of this juncture is the coastal region of Dalmatia, whose storied history and unspoiled nature infuse life with a balmy breeziness you can't help but love.
Over 1,000 islands spill out from the Adriatic to form the Croatian archipelago – each has its own blend of language and culture, food and flora. Begin your route in Split, stopping at Solta, Brac, Hvar, Korcula, Mljet and Vis Islands to discover historic towns, vibrant nightlife, tranquil villages and pristine nature.
When to visit: April to October
How to get there: Arriving at Split Airport, take the Airport Shuttle Bus for just €4, or €40-50 for a private transfer.
Romantic Fable:
According to legend, Mljet Island is home to a love story from Greek mythology. The story goes that Odysseus was washed-up on the shores of Ogygia (Mljet Island), home of Calypso – she fell deeply in love with Odysseus and offered him immortality and eternal youth if he would stay with her on the island. However, Odysseus' longing for his homeland of Ithaca was stronger. As a result, Calypso kept him captive for seven years, only to release him after Zeus had ordered her to do so. You can still visit Odysseus' Cave today (by sea or on foot).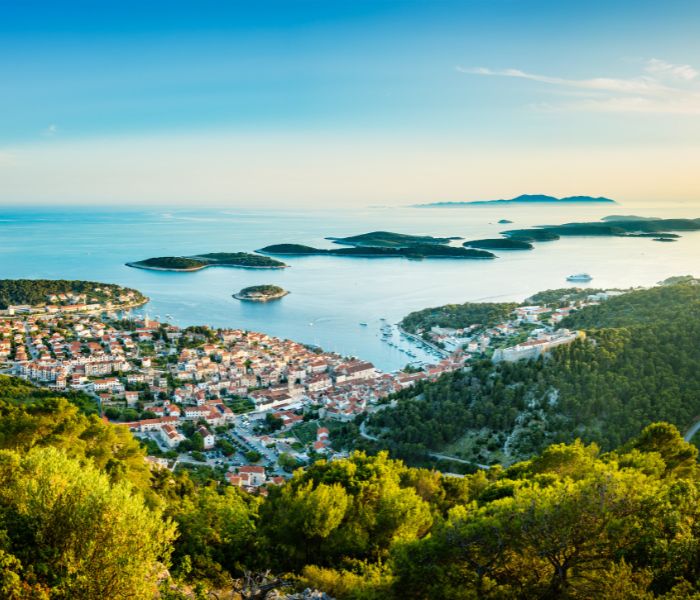 Split and Islands Route
Split > Trogir > Brac > Hvar > Vis > Solta > Vinisce > Split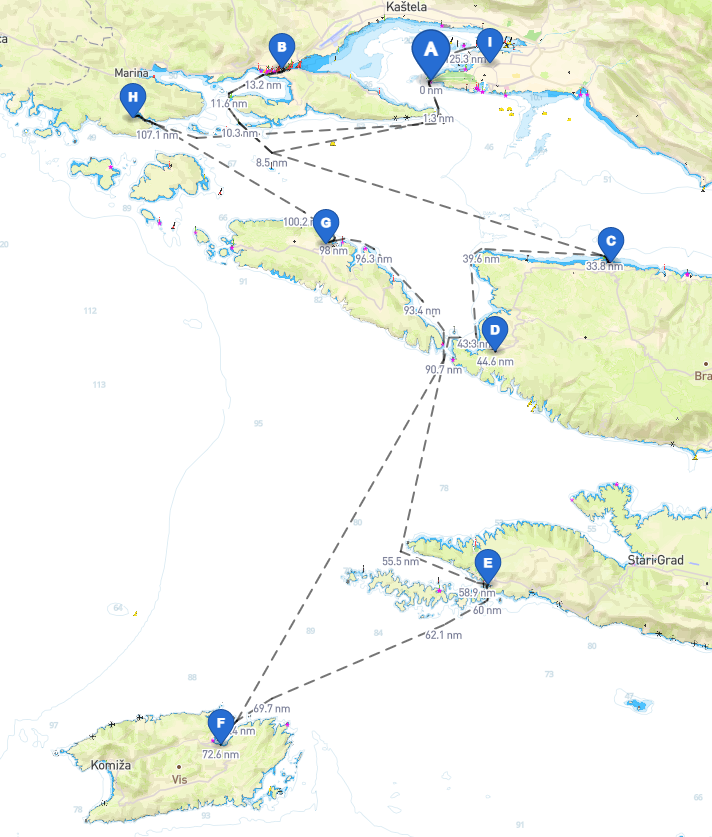 ---
Sail in Seychelles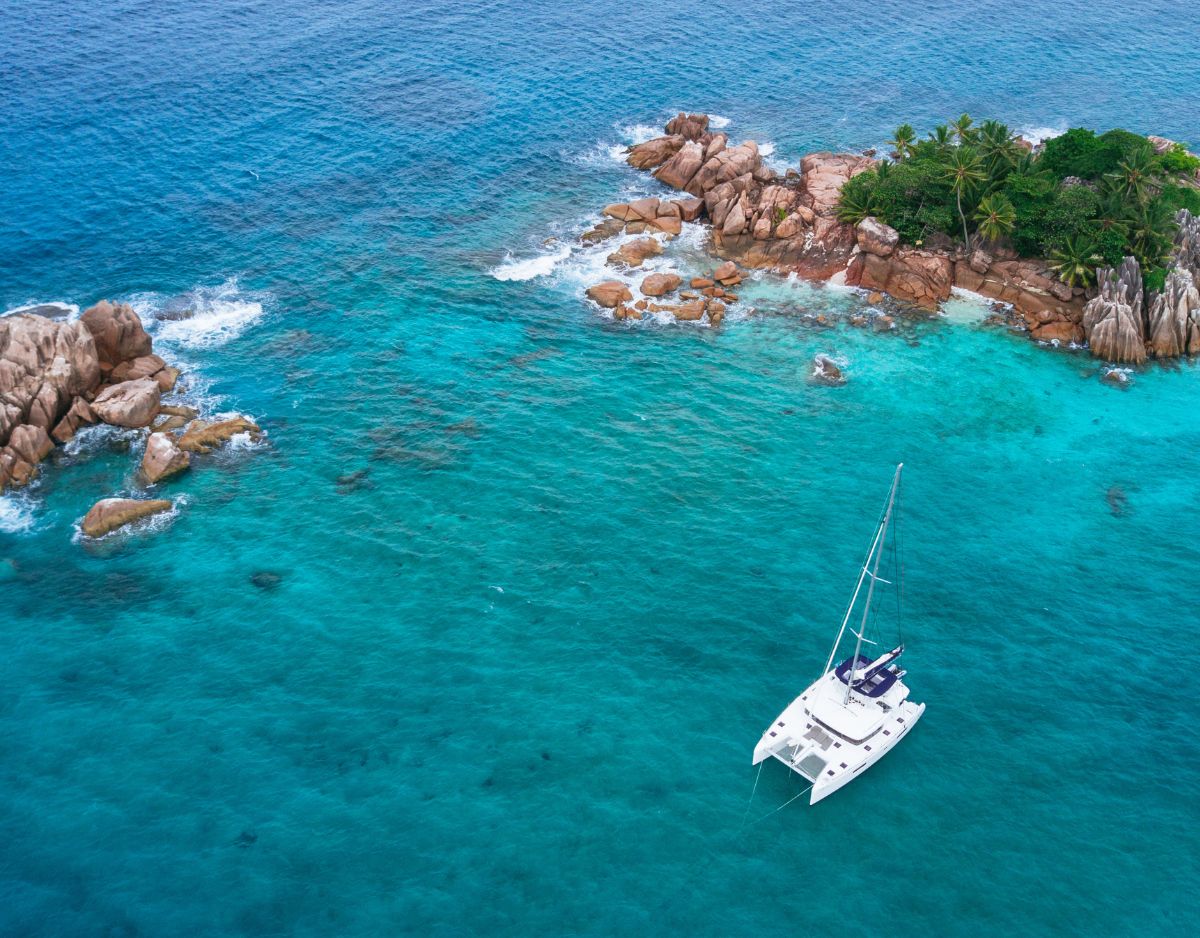 Where to visit: The Sisters Islands
Why it's so special:
Only accessible by boat, The Sisters Islands are two of the quieter islands in the archipelago. Both islands are well-known spots for water sports – sailing, scuba diving, snorkelling, paddle boarding and kayaking are popular thanks to the excellent clear waters and great weather conditions.
Sailing in Seychelles is great for those who want to relax on deserted white sandy beaches and walk through the lush forests. Wildlife lovers will discover Giant Tortoises in the forested areas and a large coral reef off the shore. Turtles are commonly seen here, as well as tropical fish.
The evening sunset is spectacular – the perfect time to relive your day and savour the tastes of local barbequed fish – red snapper, jobfish, jackfish, and sailfish.
When to visit: March to May and September to November – sea conditions are at their best, and there are many turtles, especially around September when the Hawksbills are migrating to their nesting sites.
How to get there: From Victoria Airport to the Port of Victoria takes approximately 25 minutes by taxi and costs around €40.
Romantic Fable:
It is said that in ancient times, sailors observed large nuts floating at sea and hence, named them coco de mer. Legends about the coco de mer came into existence after 1743 when the real coco de mer trees were discovered – it seems that the fruit only grows on female trees! The male trees have long phallic-looking catkins. Because of these unusual, 'erotic' shapes, some people believed that the trees made passionate love on stormy nights. According to the legend, male trees uprooted themselves and approached female trees. Apparently, the love-making trees are rather shy, and the legend is that whoever sees the trees mating will go blind!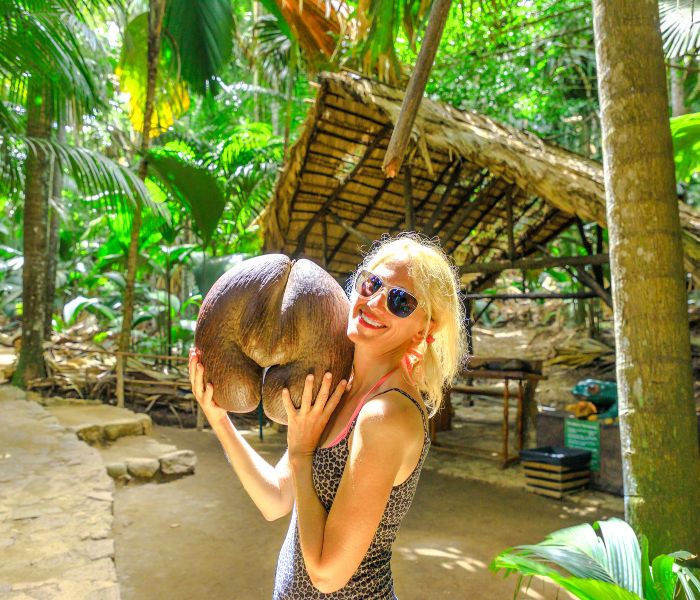 Sister Islands Suggested Route:
Mahé > Anse Manon > Felicité > Grand Soeur > Petit Soeur > Praslin > Cousin Island > Mahé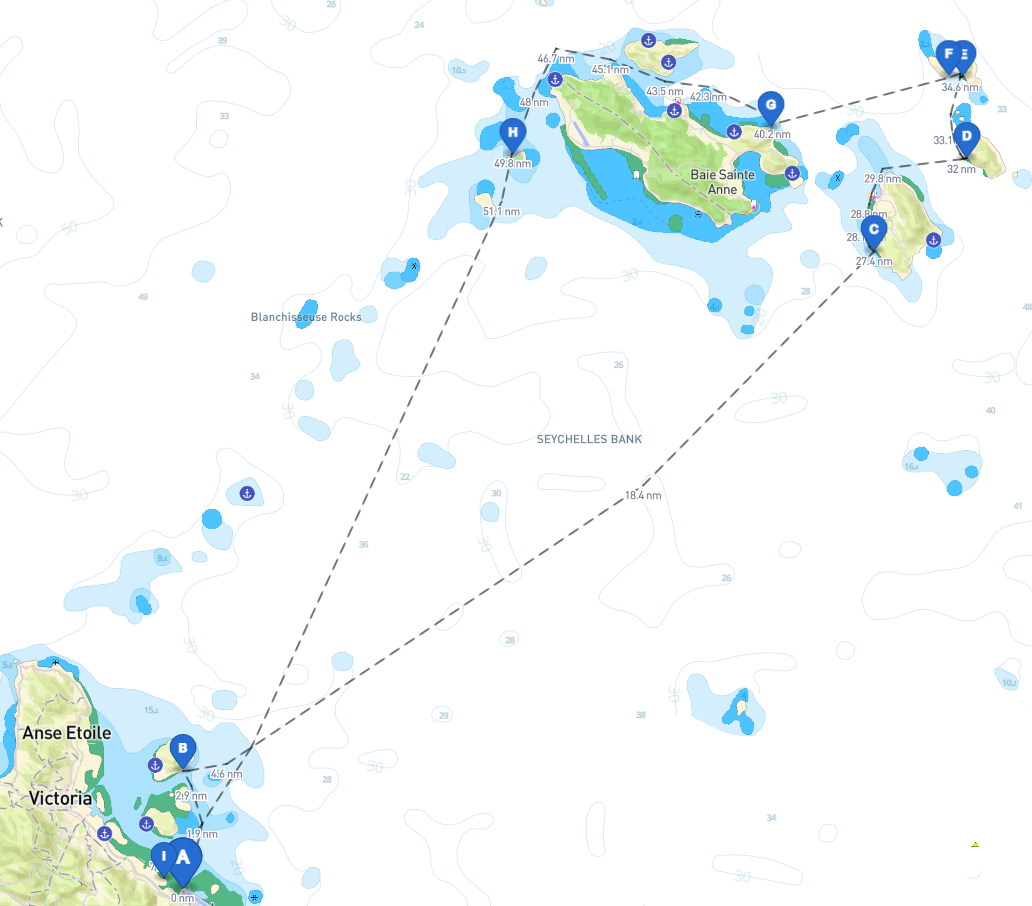 Sail in Polynesia
Where to visit: Tahiti, Raiatea, Bora bora, Uturoa, Rangiroa, Aataki, Fakarava
Why it's so special:
The French Polynesian islands were one of the last places on Earth to be settled by humans. Today, the year-round trade winds and mild, consistent climate makes sailing in French Polynesia a popular hotspot year-round.
It's impossible not to be swept up in the romance of The Islands of Tahiti – the concept of the far-flung, south seas romantic escape: archipelagos of volcanic islands isolated in a gigantic blue ocean, protected entirely by barrier reefs that form some of the world's most fabled lagoons. Hundreds of empty white sand beaches fringe these still turquoise waters while the forest-covered mountains of French Polynesia's dramatic volcanic hinterland rise hundreds – sometimes thousands – of feet into the blue skies above.
When to visit: May to October
How to get there: Faa'a International Airport (PPT), located a few miles from Papeete on the main island of Tahiti. From here, you can reach other islands by boat.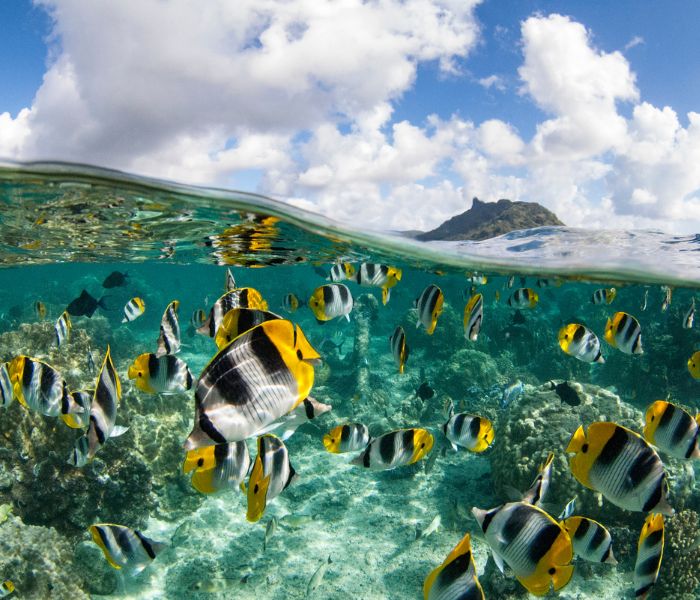 Romantic Fable:
The World's Most Mysterious Flower: The Tiare Apetahi is found ONLY on a mountain peak on the sacred island of Raiatea! Legend has it that these five-petal flowers, which close each night and re-open at daybreak with a slight cracking sound, represent the five fingers of a Tahitian girl who fell in love with the son of a king and died of a broken heart (hence the cracking sound) since she could not marry him.
Polynesia Route
Tahiti > Raiatea > Bora bora > Uturoa > Rangiroa > Apataki > Fakarava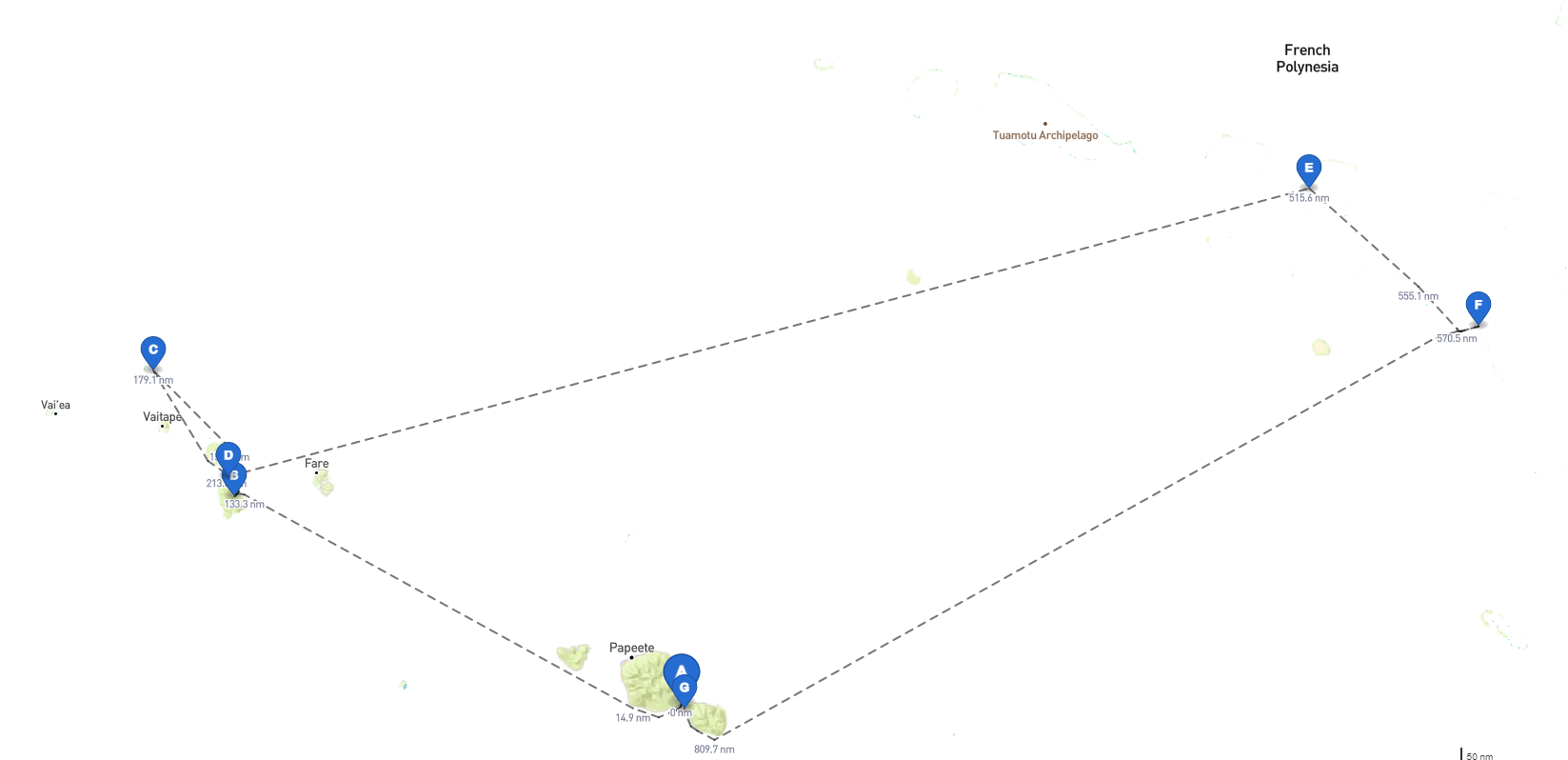 Route planning is easy with savvy navvy, simply drop a pin on a location, and the best route is generated within seconds! savvy navvy Essential app is offered FREE for a whole year to all GlobeSailor clients when they make a reservation!
---
So, if this blog has ignited your passion for travel and romance, or if you want more information about sailing in one or more of these destinations, please don't hesitate to call our experts!
We also have deals for Solo Travellers – take the opportunity to embrace a new adventure and start your own love story with sailing…
Lots of love x
The GlobeSailor Team
---