1. How can sailors minimise their environmental impact while provisioning for a sailing holiday?
Anticipate your travels, prepare your kits ahead of time using either bags or equipment made from recycled materials. In terms of creams and products, watch out for microplastics (polyethylene) or metals (zinc) which can impact marine life if they end up in the water. Avoid single use products (wipes), favour big 5L bottles that you can use to fill up reusable bottles, borrow or buy second hand equipment.

For more information, please visit savethereef.org or thegreenblue.org.uk/green-blue-business-directory
2. How can sailors ensure they responsibly dispose of waste products and minimise what goes down the sink and into the waste tank while at sea?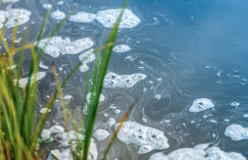 Favour eco-friendly products based on natural ingredients, and try and avoid products containing phosphates, chlorine or bleach. You can also modify your diet when onboard to prevent contamination, such as cooking less oily and fatty foods. In terms of black water, please try and use the facilities in marinas, charter a boat with a holding tank, or if you need to dispose of it in the sea, try and discharge the water as far out as possible (we recommend 3 nautical miles from shore).
For more information on products and certifications, please visit thegreenblue.org.uk/green-blue-business-directory
3. What are some key considerations and practices for boating around wildlife to ensure the safety and well-being of the animals?
Golden rule: Slow Down, Disturb Less, See More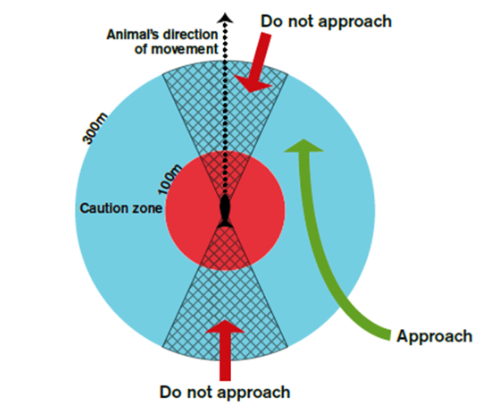 Try and keep a distance and use binoculars. If you encounter animals during your sailing, maintain your direction and speed (perhaps even slow down) to not disturb them. If you are unable to keep your distance and really wish to approach some wildlife, please follow this diagram's recommendation to disturb as little as possible. Never approach directly from behind as it is seen as predatorial!
4. What techniques and tools can sailors use to anchor properly and minimise the impact on sensitive seabed habitats?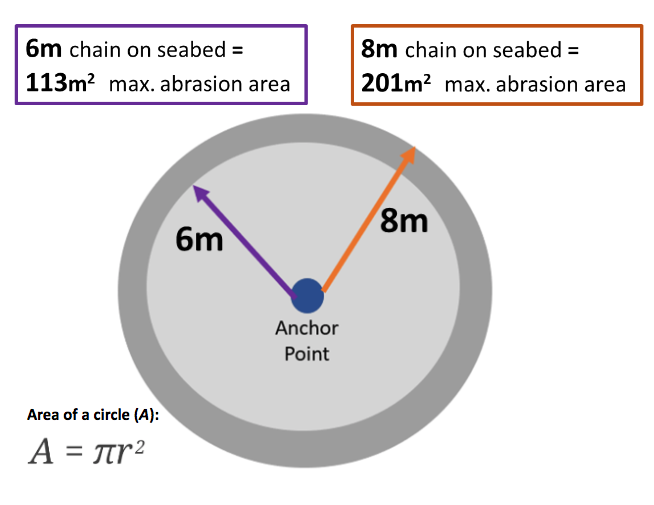 Together with the LIFE Recreation ReMEDIES Project, The Green Blue has published The Green Guide to Anchoring and Moorings, available here. Download a free PDF copy to learn more about anchoring and navigating with care, advanced mooring systems, and more!
HOT TIP: With your GlobeSailor booking, you will receive a free annual subscription to Savvy Navvy, a premium boating app that will help you locate the best spot for anchoring. 
5. What measures can sailors take to prevent the spread of invasive species when exploring different waterways during their sailing trips?
Check. Clean. Dry. When arriving at a new anchor location, check your vessel for any biofouling (fenders, rope, paddleboards, etc). Found something? Remove it and leave it in a general waste bin. Lastly, try to clean the equipment with fresh water, and dry it thoroughly.
6. What are some effective recycling practices that sailors can adopt while on a sailing holiday to reduce their environmental footprint?
Need sailing clothes or equipment? Borrow from friends, or purchase clothing made from environmentally friendly materials such as recycled polyester, fairtrade cotton, or bamboo.
Instead of ordering bottled water when provisioning, bring a large container on board and decant into your reusable water bottles (filtered water bottles we love: LARQ, Brita, Grayl).
7. How can sailors promote sustainability and environmentally friendly practices within the sailing community and among fellow sailors?

Take The Green Blue Boating Pledge here! This is a pledge to respect, protect and enjoy our inland and marine waters, wildlife and habitats while boating.
Questions? Don't hesitate to contact us.