Charter a yacht in Crete and discover destinations such as Knossos or Rethymno. Onboard of your boat in Crete, and you will get to all the corners of this fascinating island, which is renowned for its rich cultural heritage. The hospitality of the inhabitants and sandy beaches are perfect for a break from sailing. In Crete, you will be far from the big modern and teeming cities. There are picturesque villages that make up all the charm of the island. And you can find small fishing harbors where time seems to have stopped.
In Crete, you will find peace of mind that you quickly get used to. But Crete also stands out for the diversity of its landscapes. Vast plains, mountainous areas where the snow-covered mountains still wink at you in spring. Gorges, canyons, sandy, and pebble beaches, monotony does not exist.
When should you charter a yacht in Crete?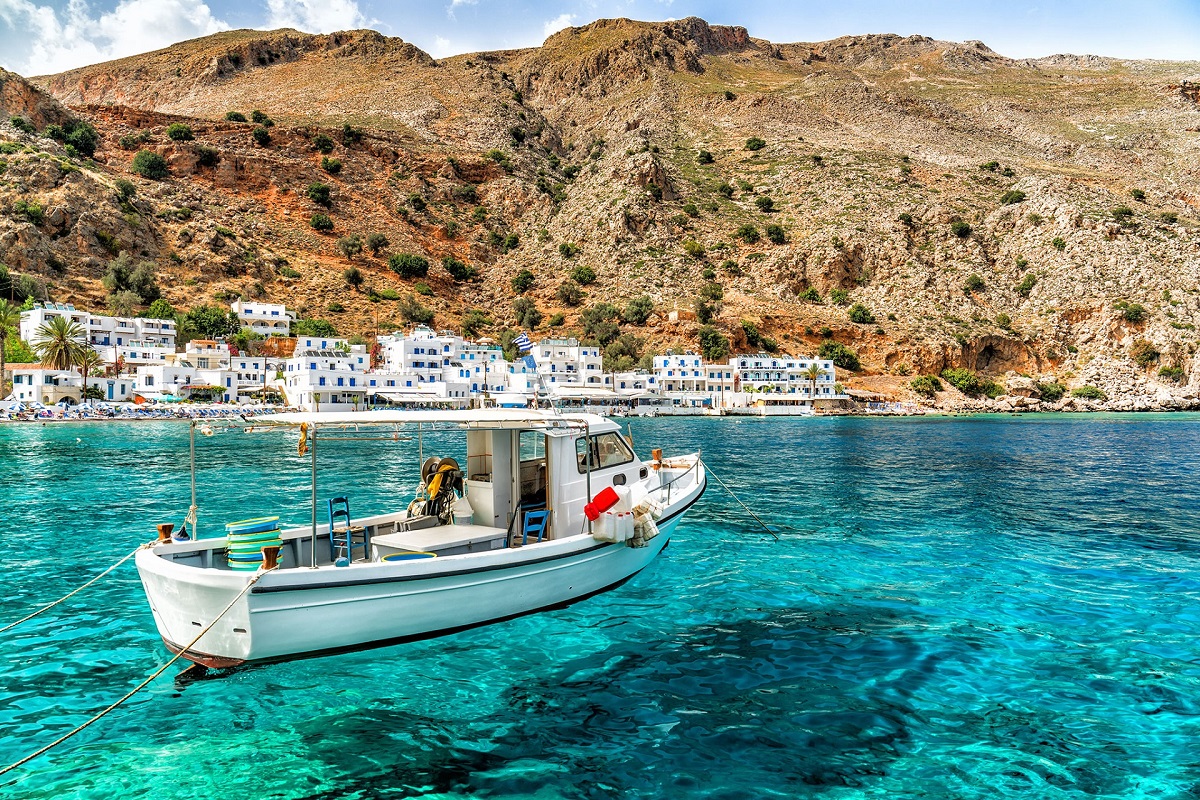 The very early fall and spring (May or June, preferably, as good weather is never certain in April or October) are ideal times for weather and tourism.
The first fortnight of July is not too crowded, but the second fortnight of July and especially the month of August is, of course, the periods when tourists are at its peak. In addition to foreign tourists, the island is also adored by Greek holidaymakers, who take most of their paid holidays between July 20 and August 20. Spring (before June 15) and late summer (after September 15) are the ideal times to come to Crete. You will have a better chance of getting to know the Cretan population, which is generally warm and friendly.
Transportation during your sailing holiday in Crete?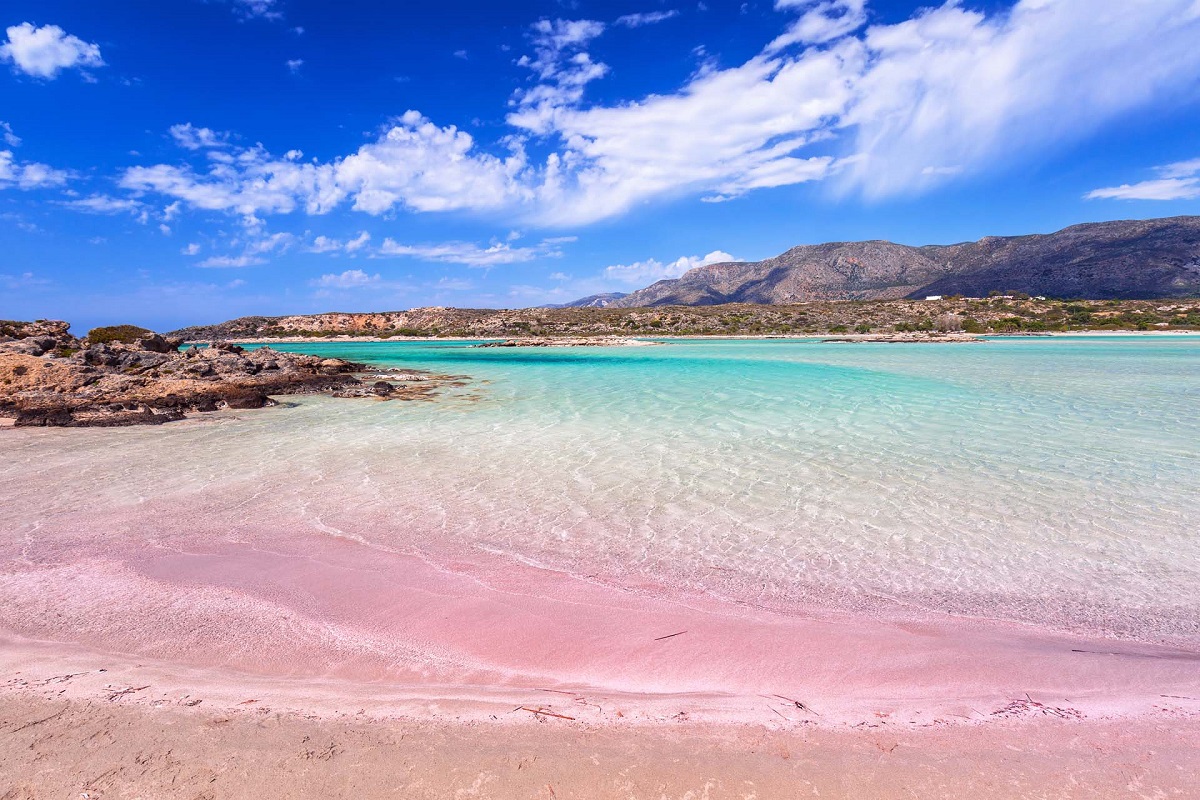 There is no train in Crete. However, the buses are almost everywhere. Only the small villages in the South and East are not served. But you have to accept to travel slowly, quite often going back and forth from and to the departmental capital. Bus stations generally provide photocopies of the timetables of the connections from their stations. And the stations in the big cities distribute a brochure with all the timetables for all the cities.
Renting a vehicle gives you a high degree of autonomy and makes it easier to explore small villages from the inside. In any case, be sure to get an explanation of the different rates with or without all-risk insurance.
What to eat and drink in Crete?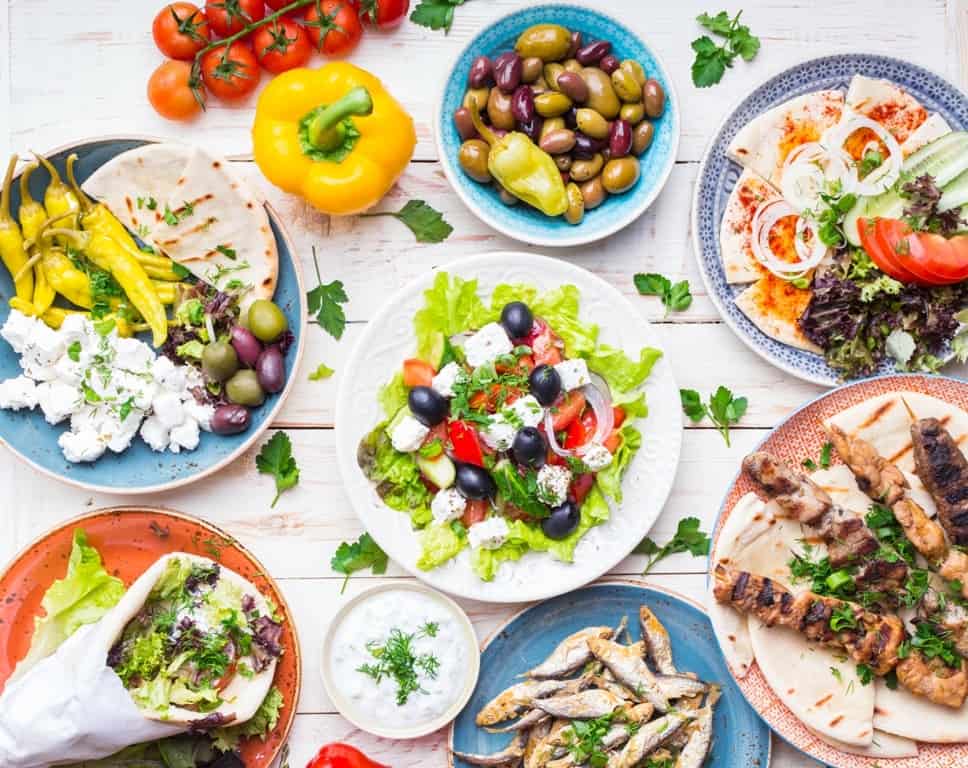 During your yacht charter holiday in Crete, prepare your stomach for the amazing Cretan food! When you arrive in Crete for the first time, you tend to settle for a return to classic Greek dishes. However, it would be wrong to ignore the delicious Cretan specialties. It is in Crete that life expectancy is reported to be one of the highest. The specialists are definite: Crete has escaped (at least until the end of the 20th century…), more than anywhere else in the Western world, from the terrible scourge of cardiovascular disease for the industrialized countries. The Cretan diet was tested in Lyon in the 1990s on a sample of 600 people who had suffered a heart attack. The result was edifying: a more than 70% reduction in heart attacks.
The Cretan diet consists of consuming little fat, little milk, little butter, and a lot of olive oil, which contains very few saturated fatty acids and protects the heart and liver. The locals also don't spend a day without fruit. Orange, watermelon, and grapes are at the top of the list, but the contribution of dried fruit should not be overlooked. Just like yogurts, which must be sweetened with natural honey.
Olives and olive oil: of course, olives are not a strictly Cretan specialty, but the olive tree, omnipresent in the Cretan landscape, has been the sacred tree since antiquity. Here, they only use a little butter and animal fat. Olive oil replaces them effectively because it is much better for your health.
Meze: these are appetizers served in taverns. Salted cucumbers or tomatoes, roasted chickpeas, fresh beans, marinated olives, and many other delicacies. An assortment of mezze can be used as a complete meal.
Wine: The inhabitants of Crete have been drinking wine for almost 4,000 years! There are now 4 Cretan PDOs (Protected Designation of Origin): Peza, Arhanès, Dafnès, and Sitia. In addition to these popular wines, you can also find many cheaper but excellent table wines. As for the resin wine (retsina), it is not specifically Cretan, but it is found on the island. It is the most typically Greek table wine and the cheapest. Drink them moderately during your yacht charter in Crete.