GlobeSailor invites you to attend our webinar during which you will find out how to plan your sailing holiday in Greece from start to finish.
The webinar will take place in Zoom on 9th of June.
During the webinar we will cover:
When is the best time to go sailing in Greece?
Where to sail in Greece?
How to choose the right boat?
What happens after the booking?
What happens after you arrive at the base?
What are the possible itineraries?
Please sign up by filling out the form.
Join Our Webinar
THE MEETING WILL START SOON
from 4:30 p.m. to 5:30 p.m. Central European Time.
Webinar ID:
882 6584 7838
To access the webinar, please follow the link below, or click the button.
https://us06web.zoom.us/j/88265847838
CHOOSE YOUR NEXT SAILING DESTINATION!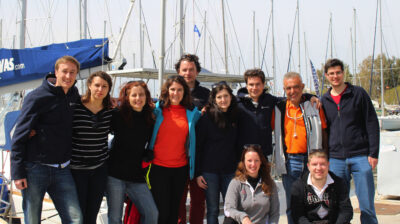 Our Yacht Charter Specialists since 2008
Founded in 2008, GlobeSailor is a European leader in the online yacht charter industry. We believe in responsible boat rentals, which is why we solely work with certified charter companies to provide memorable sailing holidays.
Thanks to our network of 1,000 certified professional renters in more than 180 destinations worldwide, we offer more than 13,000 boats for rent with or without crew: sailboats, catamarans, yachts, schooners, motor boats.
All our offers and destinations on www.theglobesailor.com