GlobeSailor offers you a dream week aboard a high-end catamaran in Greece.
Try your luck and embark on an 8-day sailing cruise  in the Saronic gulf and discover Greece from 25th June - 2nd July 2022.
The prize includes:
1 double cabin for 2 people with private bathroom
Catamaran Lagoon 450 (8 passengers maximum)
Departure/Return: Athens/Athens
Crew service: skipper and hostess/cook
Half-Board
Value: €1939/person
You can find more details about this cruise here.
The lucky winner will be announced on the 16th of May 2022.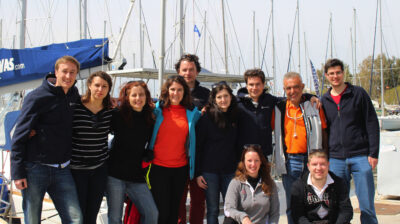 Our Yacht Charter Specialists since 2008
Founded in 2008, GlobeSailor is a European leader in the online yacht charter industry. We believe in responsible boat rentals, which is why we solely work with certified charter companies to provide memorable sailing holidays.
Thanks to our network of 1,000 certified professional renters in more than 180 destinations worldwide, we offer more than 13,000 boats for rent with or without crew: sailboats, catamarans, yachts, schooners, motor boats.
All our offers and destinations on www.theglobesailor.com