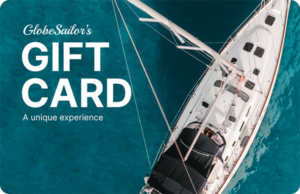 The GlobeSailor Gift Card is the perfect gift for sailing enthusiasts, seasonal sailors and those who are boat-curious.
The GlobeSailor Gift Card can be used for Bareboat, Crewed or Cabin reservations on any type of boat, in over 180 destinations worldwide! It can also be offered for Sailing Courses.
Contact us to purchase a Gift Card!
An Advisor will contact you within 24 hours to confirm the purchase.
Please provide your contact details and the amount you woud like to offer.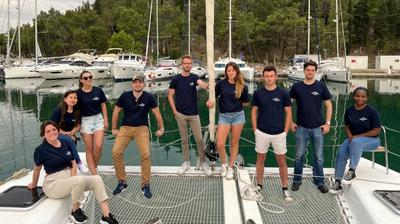 GlobeSailor is the No.1 agency specialising in boat rentals, cabin and theme cruises since 2008. Through our network of 1,000 certified professional charter companies, in over 180 destinations around the world, we offer more than 14,000 boats for rent with or without crew: sailboats, catamarans, yachts, schooners, motorboats...
Our Advisors can also complete your cruise with shore excursions, hotel reservations, transfers or plane tickets - at the best prices!