GLOBESAILOR INVITES YOU TO ENTER OUR PRIZE DRAW TO WIN A CRUISE FOR 2 ABOARD A BEAUTIFUL LAGOON 450 CATAMARAN!
Win a free sailing trip in Greece with GlobeSailor! Embark on an 8-day sailing cruise and discover Greece and its surrounding islands. From 23 – 30th of May 2020, this 8-day tour is ideal for exploring this marvellous destination.
Greece is one of the most attractive vacation destinations in the world. From the ruins to the islands and everything in between, nothing is better than spending a week in this ancient Mediterranean country.
Get ready for a week of beautiful ancient ruins, hikes with surreal landscapes, and sunbathing days in magical settings! Enter our competition until 23rd of February 2020! The lucky winner will be announced on our Facebook page as well as informed by email on 28th of February 2020.
The prize does not include:
Flights
Cashbox onboard (mandatory) to be paid in cash on site (150€ /person for the double cabin)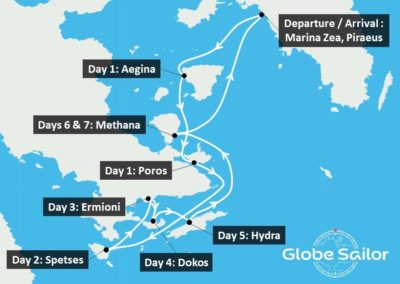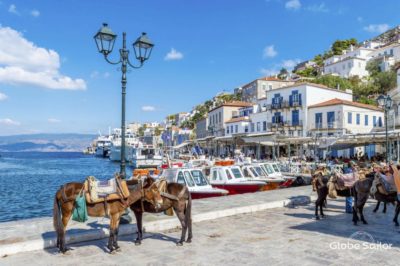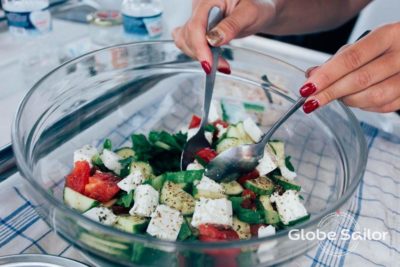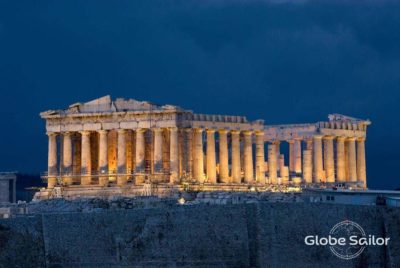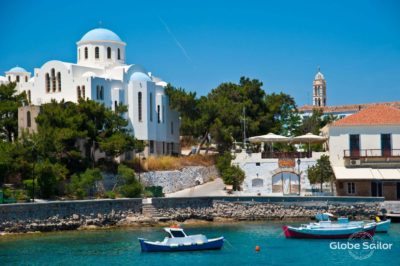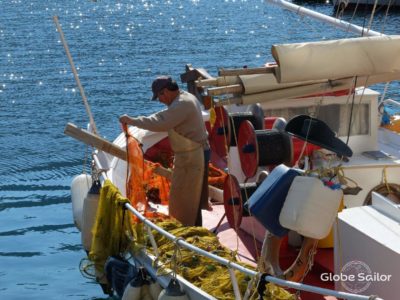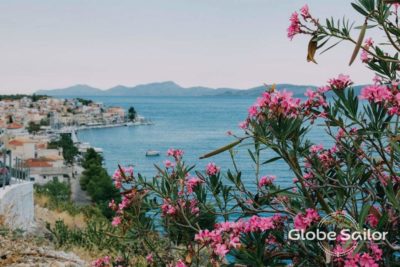 Day 1: Athens - Poros (about 30 nautical miles)
The crew will meet you at 13h30 at the Alimos Kalamaki marina. Your boat is located on pontoon 9, place 915-918. You will be welcomed with a welcome drink before attending your skipper's briefing. Around 3 pm, you will cast off for a first swim break in Aegina, an ancient maritime and trading city of ancient Greece. A lunch prepared with local products will be served during the crossing. You will anchor in Poros at the end of the day. This island with its old-fashioned charm will seduce you with its pastel-colored houses and traditional taverns. You will have dinner in a local restaurant at your wish.
Day 2: Poros - Spetses (about 27 nautical miles)
You will leave Poros and head for the Tselevinia Islands for a relaxing stop. You will take the opportunity to jump into the water and do a few fathoms before lunch. Then you will head out to Spetsès, an island with a sweet jasmine scent, much appreciated by high society in Athens. While strolling along the waterfront you will discover the impressive Poseidonion Hotel, built-in 1914 with the aim of developing tourism. You will then arrive in the lively district of Dapia. In addition to shops and cafés, there is no shortage of local restaurants. Dinner in a local restaurant at your wish.
Day 3 : Spetses - Hermione (about 16 nautical miles)
You reach the beach of Zogeria, located in a small cove only a few cables north of Spetses. You will quickly be seduced by its white sand lined with countless pines, its azure water, and its chapel. After lunch, the skipper hoisted the sails to the south of the Peloponnese. You will stop at Hermione, a fishing village, mentioned by Homer in the "Catalogue of Ships". Once ashore, you will have free time to explore every alley in the old city. Dinner on the house.
Day 4: Hermione - Dokos (about 5 nautical miles)
After having breakfast, you will departure for Dokos. This wild and uninhabited island is totally protected from tourism. A favorite place for sailors, its idyllic anchorages, such as the Bay of Skintos, will make your stopover an enchanting experience. You will be seated around the table to taste the delicious local dishes prepared by your hostess. Take out fins, mask, and snorkel to watch the extraordinary show being played underwater. Dinner on board.
Day 5: Dokos - Hydra (about 7 nautical miles)
The crew weighs anchor to reach one of Greece's most beautiful islands, Hydra. You will appreciate the peaceful atmosphere that prevails on this island where motor vehicles were banned years ago. As your day is free, you can explore the island at your own pace and discover the Assumption Monastery, the Museum of Archives and many others. Climbing to the top of the hill overlooking the city, you will have a breathtaking view of the port. At the end of the day, the colors are even more beautiful. Lunch and dinner are free.
Day 6: Hydra - Methana (about 22 nautical miles)
Your cruise continues a little further north, on the Methana peninsula. During the crossing, the skipper will drop anchor to allow you to dive and swim before lunch. You will reach the volcanic peninsula of Methana in the early afternoon. We offer you an optional visit to the thermal springs of Methana and an ascent to its volcano. Its path would have been traced in an old lava flow that goes back several millennia. Dinner as your wish on land.
Day 7: Methana - Athens (about 25 nautical miles)
Why don't you start your day with a morning swim? You will spend the morning around Methana and enjoy this magnificent setting to immortalize your trip. After lunch, it will be time to set sail again for Athens. You will dock at the marina around 6 pm. To end your trip in style, we recommend a short getaway to the old town to visit the acropolis and its archaeological treasures. Dinner as your wish on land.
Day 8 : Athens
Your disembarkation is scheduled after breakfast, around 9am.
The Lagoon 450 is a superb catamaran; 14m long, it holds up to 8 guests as well as 2 crew members. This Lagoon 450 is well-equipped: it has air conditioning, a flying bridge which allows you to make the most of the sunshine and of the panoramic views, a television with a DVD player, a Bluetooth CD player and a generator as well as fans in the bedrooms and the wardroom. This is the dream boat for a catamaran cruise, striking a perfect harmony between conviviality and intimacy.