GlobeSailor offers you the chance to win free sailing holidays, for life!
No need to plan your next vacation - we've got it covered. GlobeSailor offers you the chance to see the world with a free sailing holiday! No matter if you're a sailing enthusiast, a seasonal sailor, or just boat-curious - enter the competition for your chance to win!
Sail your way - the prize includes your choice of Bareboat, Crewed or Cabin rentals… Find the perfect boat in the destination of your choice every year and set sail with friends, family, your loved one or just on your own!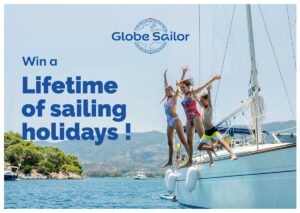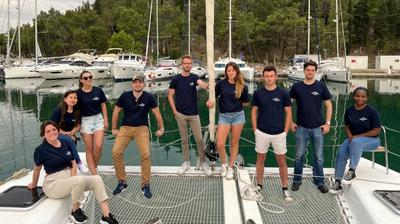 Our Yacht Charter Specialists since 2008
Founded in 2008, GlobeSailor is a European leader in the online yacht charter industry. We believe in responsible boat rentals, which is why we solely work with certified charter companies to provide memorable sailing holidays.
Thanks to our network of 1,000 certified professional renters in more than 180 destinations worldwide, we offer more than 14,000 boats for rent with or without crew: sailboats, catamarans, yachts, schooners and motor boats.
Check out all our offers and destinations on www.theglobesailor.com