GlobeSailor offers you the chance to win €600 of Marina bookings and personalised booking service with our partner Metarina.
Try your luck to win €600 for a marina booking in the Mediterranean. The competition will be open from 25th June to 15th July 2022 and the lucky winner will be announced on our Facebook page on the 16th of July 2022.
Relax on board knowing that each of your marina stays will be organized with ease and without stress - thanks to GlobeSailor and Metarina.
Please sign up by filling out the form.
CHOOSE YOUR NEXT SAILING DESTINATION!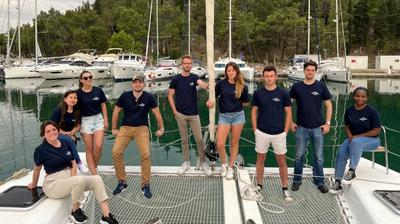 Our Yacht Charter Specialists since 2008
Founded in 2008, GlobeSailor is a European leader in the online yacht charter industry. We believe in responsible boat rentals, which is why we solely work with certified charter companies to provide memorable sailing holidays.
Thanks to our network of 1,000 certified professional renters in more than 180 destinations worldwide, we offer more than 13,000 boats for rent with or without crew: sailboats, catamarans, yachts, schooners, motor boats.
All our offers and destinations on www.theglobesailor.com